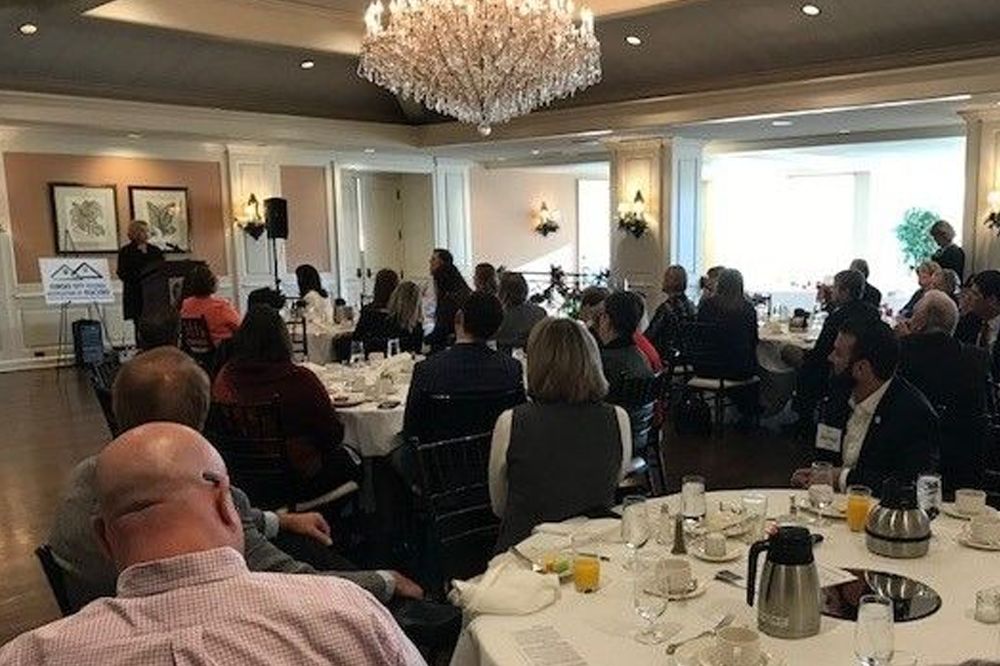 The Kansas Association of REALTORS® hosted a legislative
breakfast on Dec. 1, where over 20 Kansas Legislators attended to discuss 2018
REALTOR®
priorities. Sydney West, Chair of Kansas and Terrie Huntington, Vice Chair of
Kansas Advocacy hosted the event, and Patrick Vogelsberg, KAR Vice President of
Governmental Affairs was the guest speaker.
The REALTOR® members and Kansas Legislators discussed
matters regarding income tax, sales tax, school finance and real estate
licensing and regulation. They also addressed property tax increases, which
REALTORS® believe should be put to a public vote.
The Kansas Association of REALTORS® is the state's largest
trade association, representing over 9,000 members involved in agricultural,
commercial and residential real estate. That is why they are dedicated to
working with elected officials to create a better Kansas.