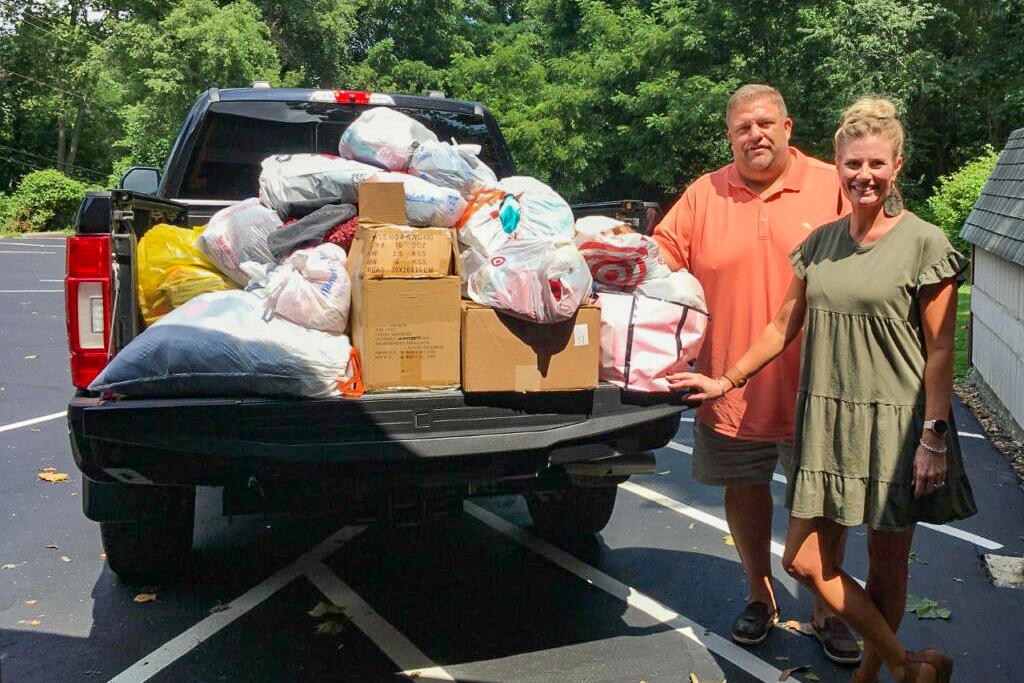 Agents from RE/MAX Innovations recently organized a clothing drive to benefit the Clay County Clothes Closet, a non-profit organization that has been serving the clothing needs of impoverished residents of Clay County, Mo. since 1959.
Angela Stephenson, managing broker for RE/MAX Innovations, assisted in the drop off of the office's donation, which filled the bed of a truck. During the drop off, Deborah Butler, executive director of the Clay County Clothes Closet gave Stephenson a tour and shared more about the organization.  
"It was touching and made us proud to be donating to such an incredible organization," Stephenson said. "They serve over 2,800 individuals a year on a very modest budget in Clay County. They do it such a way that it offers dignity and respect to those who are in need, mostly children. The atmosphere was clean, welcoming and not unlike that of a retail store with fitting rooms and mirrors."
The Clay County Clothes Closet is a 100% volunteer operated organization dedicated to assisting in restoring dignity, self-respect and hope to those families residing in Clay County where circumstances have denied them basic human needs, such as adequate clothing, through non-judgmental service by dedicated and committed volunteers.
The organization focuses on the goals of:
Building a stronger community by strengthening families in need.
Providing clothing to impoverished children; empowering them to remain in school, obtain their education, and succeed in life.
Providing clothing to help disadvantaged adults seek and maintain employment.
Information on how to donate or volunteer can be found on the Clay County Clothes Closet website.