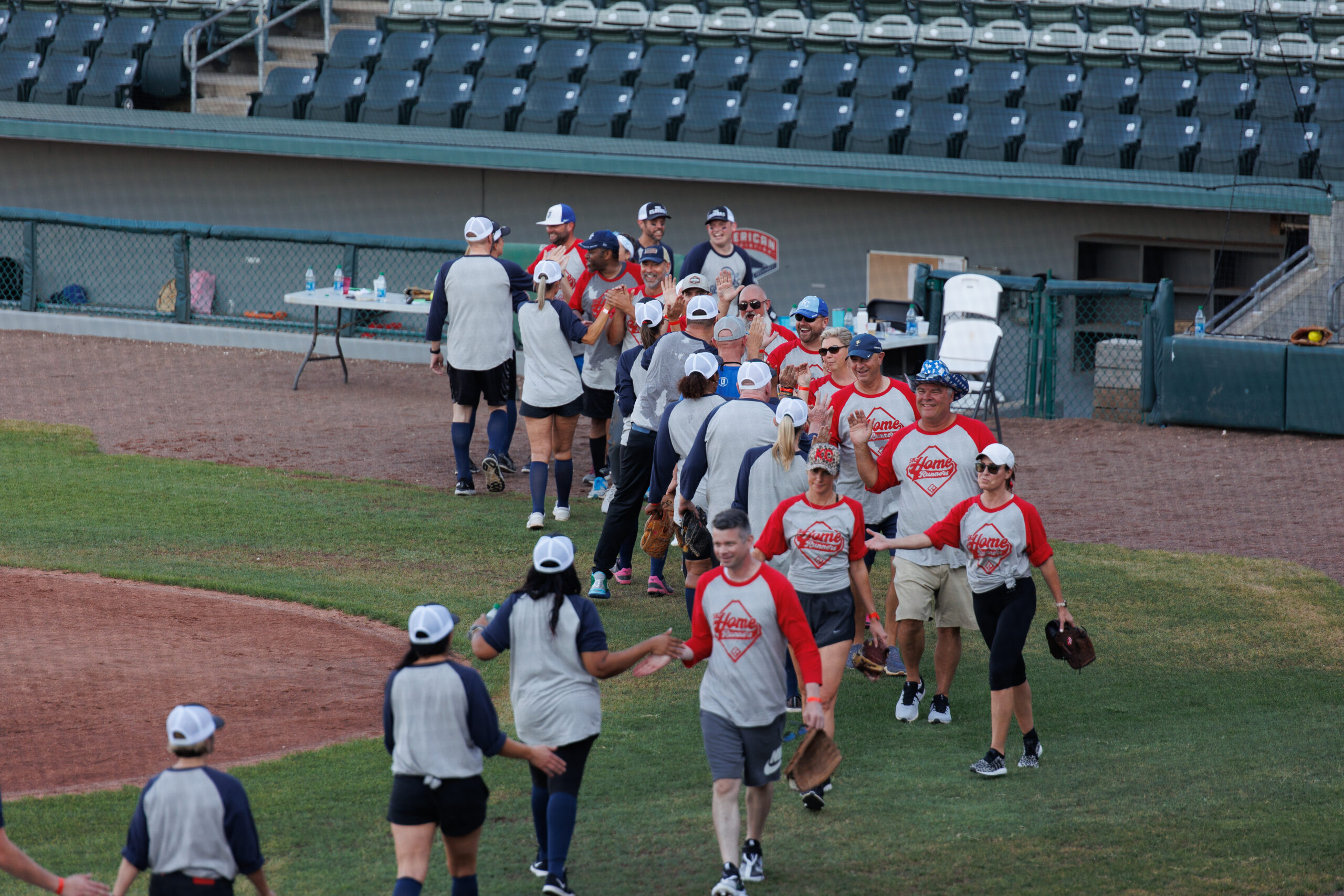 The silent auction kicked off online on Monday, and over the next three days, REALTORS® bid on over 100 items from sports memorabilia to tech gadgets to kitchen appliances and more.
On Wednesday, over 20 REALTORS® took the field to play an exhibition softball game, spectated by a crowd of Live Auction attendees. After the National Anthem was sung by KC REALTOR® Max Haverfield, 2022 NAR President-Elect Kenny Parcel threw out the ceremonial first pitch before Team Closers, led by Heartland MLS President Alex Goering, went head to head with Team Homerunners, led by KCRAR President Michael Pierce. Ultimately, the Homerunners won the night.
Following the softball game, REALTORS® bid on over a dozen high-value items and experiences in the fast-paced Live Auction, which brought in over $29k of the total $85k raised for RPAC during the week.
RPAC uses the funds donated by REALTORS® to support political candidates locally and nationally who support property and homeownership rights.
This event was made possible by event sponsors Continental Title Company, USA Mortgage, Trapp Fragrances, First American Title and Security 1st Title. View and download photos from the event on KCRAR's flickr.