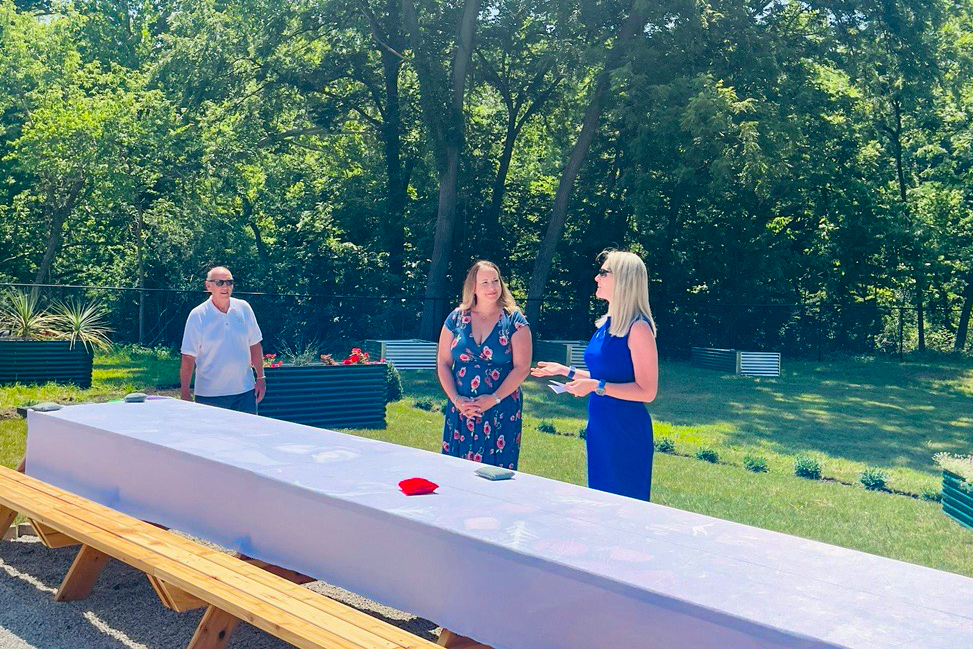 A 25-foot-long custom painted picnic table was unveiled last week at Mimi's Pantry to honor the work of founder Dennis Curtin. The art was commissioned by the National Association of REALTORS® (NAR) and painted by local artist JT Daniels with artistic portrayals of the service and community impact of Mimi's Pantry.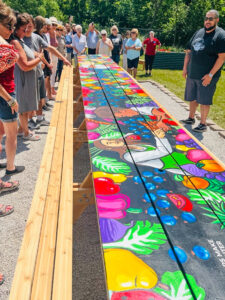 The purpose of the table is to celebrate Curtin and "shine a light on the good that REALTORS® are doing for their communities" while serving as a "bright spot for those in the community suffering from food insecurity, allowing for a dignified means of engagement and support on the property of this innovative pantry," according to an NAR release.
Curtin, a REALTOR® in the Kansas City region for more than 50 years, founded nonprofit Mimi's Pantry to create a community asset and provide healthy food options for those experiencing food insecurity. With a refrigeration system that differentiates Mimi's Pantry from other food pantries, Dennis and his team of volunteers have created a shopping experience where visitors can select nutritious foods they love to eat. Mimi's Pantry has also added a Growing Dome and Orchard to the facilities, with the hopes of providing even more fresh produce options for guests. The orchard features 51 fruit trees and yields more than 32,500 servings of fresh fruit annually.
Curtin was recognized nationally for this work with a 2022 NAR Good Neighbor Award, as well as Good Neighbor Awards from Missouri REALTORS® and the Kansas City Regional Association of REALTORS®.
Learn more about Mimi's Pantry at mimispantrykc.org.