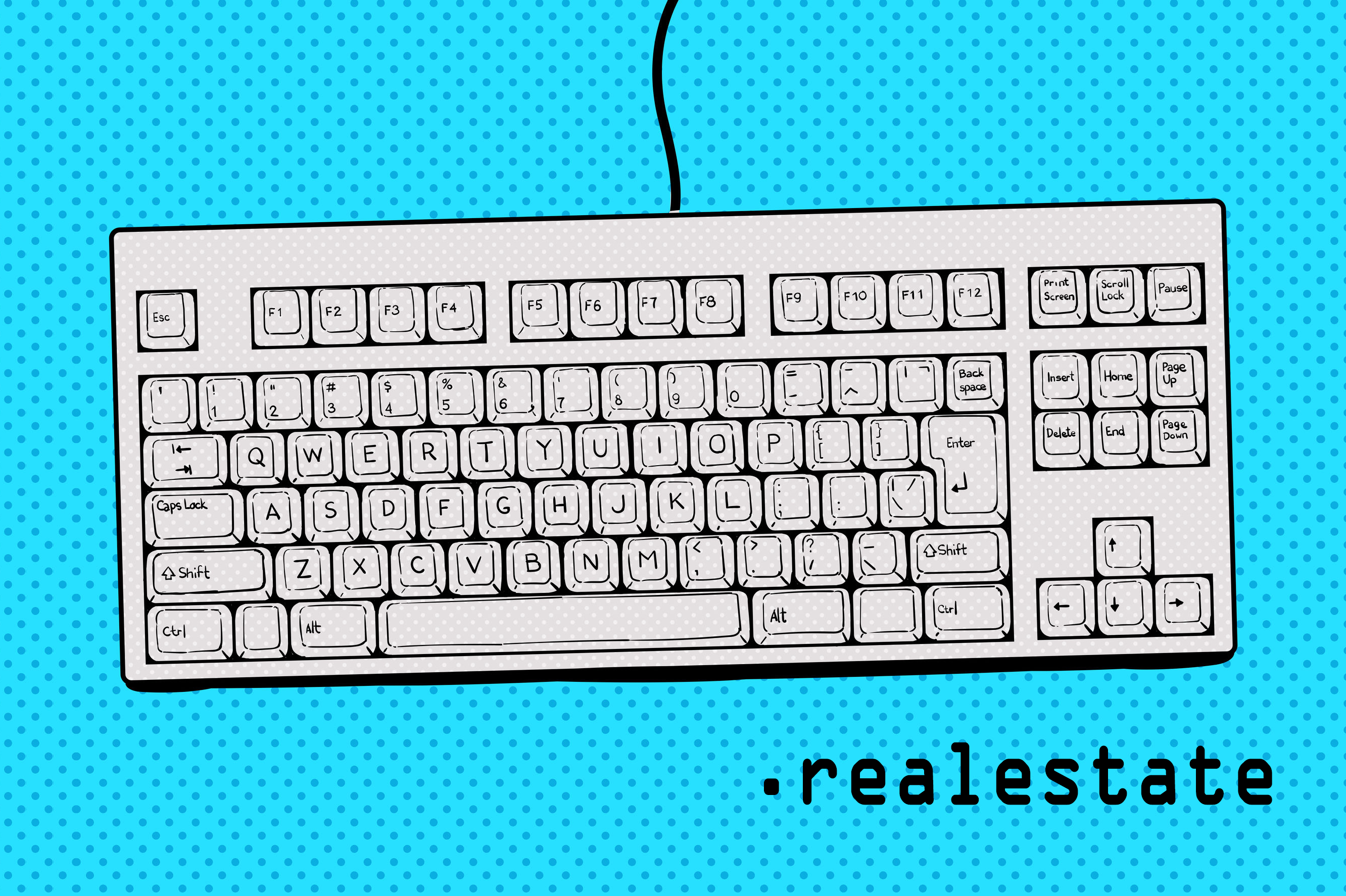 The National Association of REALTORS® will soon launch
.realestate, the newest unrestricted top-level domain for the real estate
industry with an exclusive member pre-sale period. A top-level domain is the
last part of a web address, like .com in "google.com" or .realtor in
"nar.realtor." Starting Sept. 18 at 11 a.m. EDT, REALTORS® with an active
.realtor domain gain exclusive access to purchase a .realestate web address
before the domain becomes available to the general public on Nov. 27.
Visit get.realtor
to claim the free .realtor domain—free for the first year, one per member—which
ensures you are able to purchase a .realestate domain on Sept. 18.
The .realestate web addresses will be free of restrictions from
NAR affiliation and will allow real estate entities and professionals to
creatively market properties, geographic areas served or their personal brands
and specialties. The domain leverages "real estate" as a descriptive and internationally known term.
"NAR is thrilled to launch
our second top-level domain, .realestate,
to help real estate professionals and businesses better connect with home
buyers, sellers, investors and owners, and remain essential to every real
estate transaction. Making use of this pioneering technology will help them to
market themselves and their listings, services or resources in new and creative
ways," NAR President Elizabeth Mendenhall said.
While the .realtor top-level domain is available only to NAR members and
affiliated Realtor® organizations and businesses, the .realestate top-level domain will be available to the
general public following the pre-sale. Although anyone can register a
.realestate domain, only members of the National Association of
REALTORS® (NAR) and the Canadian Real Estate Association (CREA) who have
an active .realtor™ domain have early access.
"As CEO of NAR, one of my top
initiatives is to leverage new technologies to help our members, their
businesses, the profession and the industry grow. The launch of the .realestate domain with top-level domain industry leader
Second Generation, will bring great benefit from day one," NAR CEO Bob Goldberg
said.
The .realestate domain is
$69/year per domain when purchased at get.realestate at initial purchase and renewal. Bulk and
multi-year domain discounts will soon be available. To prepare for the launch
of the .realestate domain name, members can follow the steps at get.realtor to confirm
their .realtor accounts are up-to-date and they are eligible for pre-sale, so
they do not experience a delay in getting into the system to get .realestate on
Sept. 18.