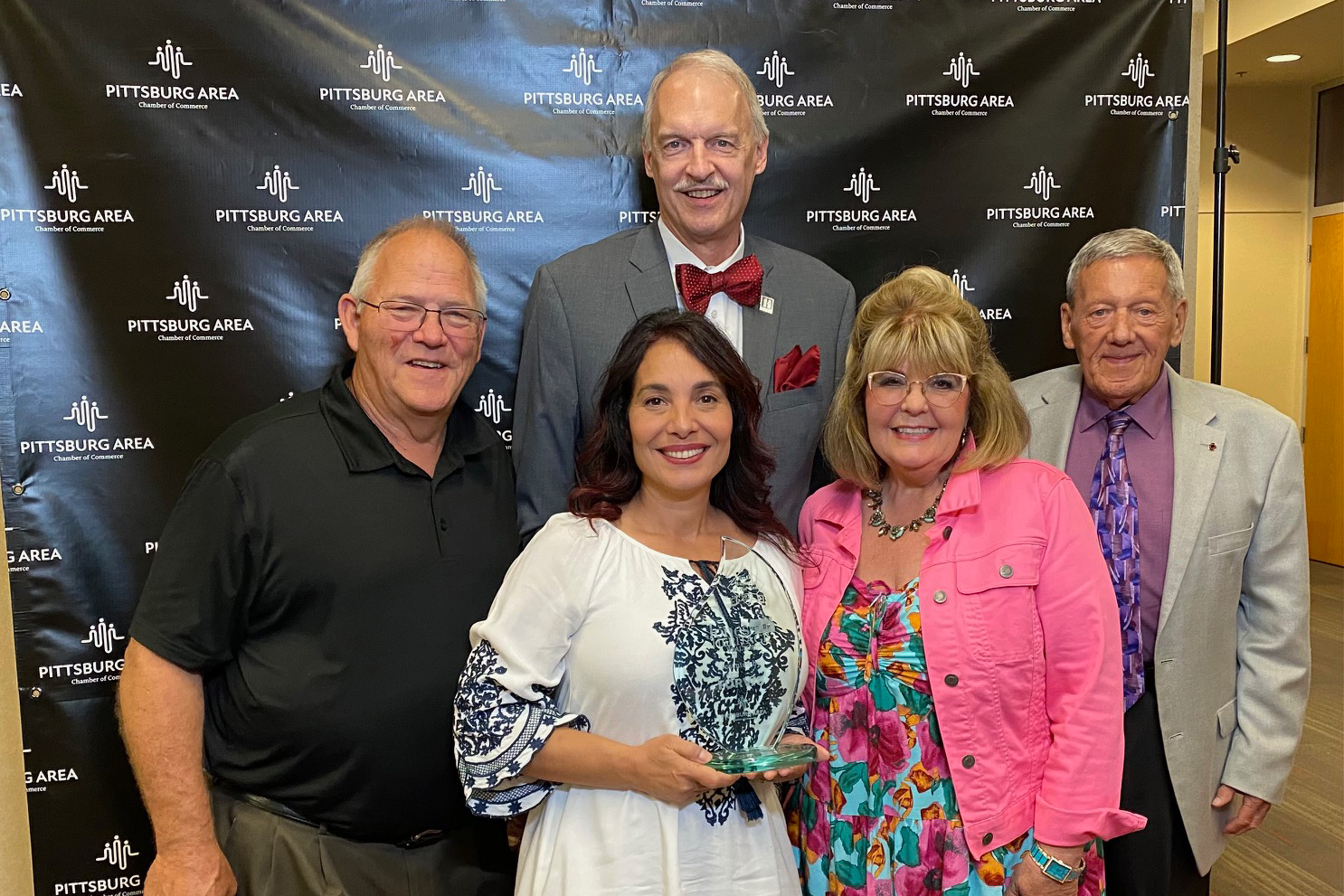 KCRAR Pittsburg Chapter member Brian Jones, owner of Jones Heritage REALTORS®, was honored last week by the Pittsburg Area Chamber of Commerce with the 2023 Small Business of the Year Award. The award is presented by the chamber each year at its annual banquet to a small business based on evidence of successful operation of a business as well as significant contributions to the community.
Jones Heritage was founded in 1908 by Brian Jones' grandfather. Brian earned his real estate license upon graduating from college, and eventually took over the business as broker-owner. He works to cultivate a team spirit among the agents in his office for the ultimate goal of serving buyers and sellers.
"Working as a team helps us continue to do a good job for our customers and clients, and it's a win-win situation for everybody," Brian said in a video presented at the banquet. "I don't think you stay in business for 115 years by not doing what needs to be done, and that's helping your customers and clients."
Brian is also active within the REALTOR® community, currently serving on the KCRAR Pittsburg Chapter Advisory Group and the Kansas Association of REALTORS® (KAR) Board of Directors.
"I couldn't be happier for my friend Brian Jones and Jones Heritage REALTORS®," said Jeff Carson, fellow REALTOR® and member of the chamber of commerce. "Their family-owned firm has taken care of Southeast Kansas buyers and sellers for over 118 years, and Brian and his team are very deserving of this honor."