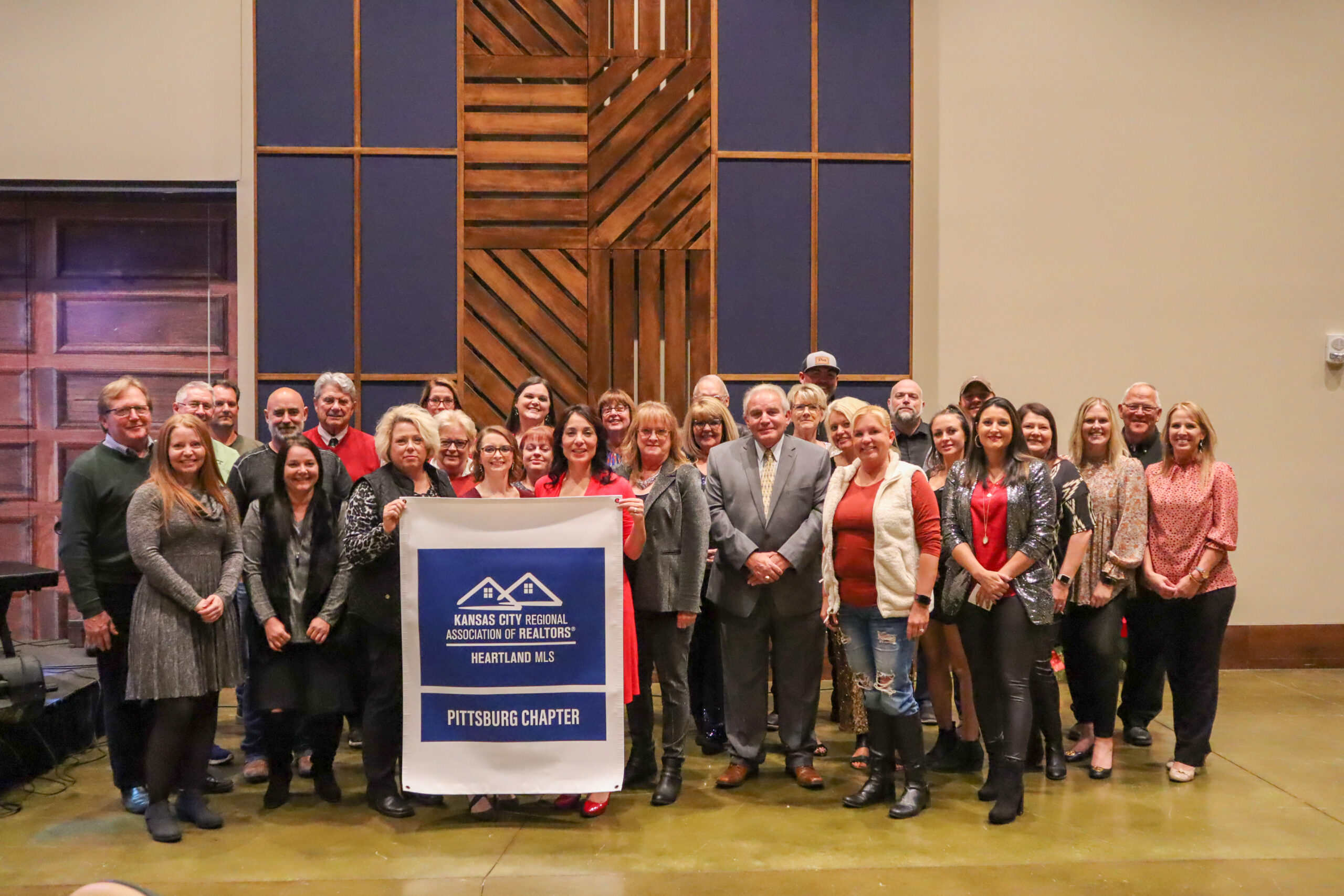 The Pittsburg Chapter of KCRAR raised over $1,300 in donations at its "Jingle Bell Rock Out" Holiday Party last week. The cost of admission raised over $600 for the Pittsburg Children's Advocacy Center, a non-profit organization that provides child advocacy services to victims of child abuse.
In addition to the funds raised for the Pittsburg Children's Advocacy Center, donations were also collected for this year's Pittsburg Chapter Spirit Award recipient, Larry D'Amico, who has been a Pittsburg REALTOR® for over 40 years and recently suffered a traumatic brain injury from an accident. Pittsburg REALTORS® in attendance signed a card for D'Amico and raised over $700 at the event to assist him and his family.
Also at the event, Monica Angeles received a KCRAR Past Chair Award as well as recognition for her service as Pittsburg Board of REALTORS® President earlier this year. Additionally, REALTOR® Amy Loy Herring received the Chapter Outstanding REALTOR® Award.