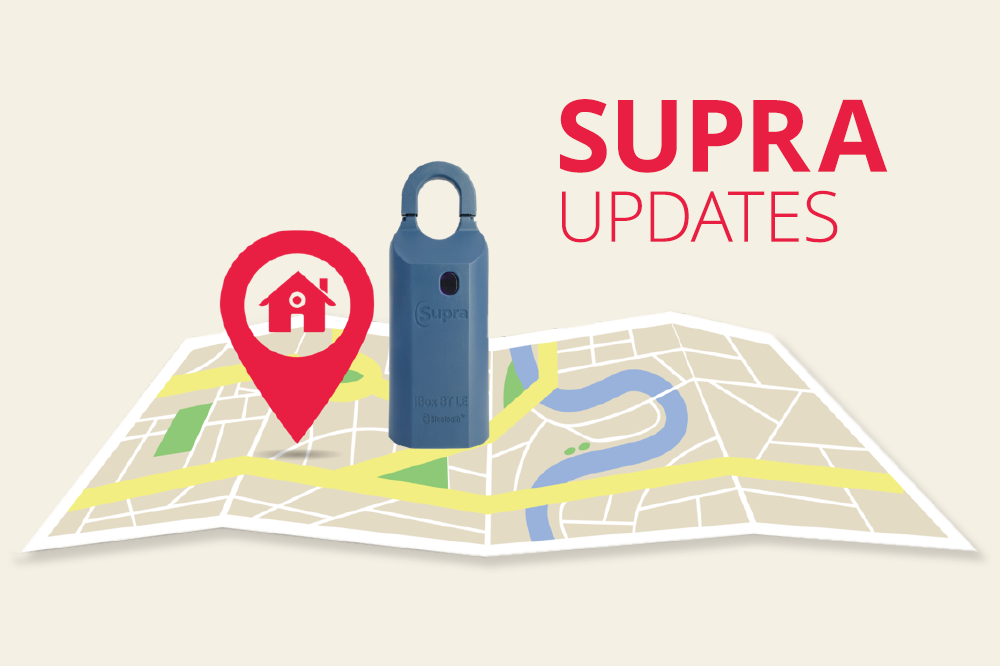 New updates to the Supra Key and Lockbox system were
announced yesterday at Xplode. Beginning today, KCRAR Members with Supra eKeys
can now offer end of showing notifications
to sellers.
With this update, eKey users can set up notifications for
their sellers, and now showings by agents who have an eKey will automatically
notify the seller when the showing has ended. When the showing agent opens the iBox,
his or her eKey will capture the GPS coordinates so when the showing agent exits
a 1,000 foot radius of the iBox, an end of showing notification will be sent.
End of showing is also detected when the iBox is opened by
another eKey, when the showing agent's eKey opens a different iBox, when the
showing agent taps "yes" when an "End showing?" message appears on the showing
agent's eKey, or if an hour has passed from the time the iBox was opened.
Because the eKey captures GPS information when the lockbox shackle
is opened, the new "auto assign" feature will also allow agents to easily match
the iBox with the property. Listing agents can do this by selecting "Adding on
a new listing" when the eKey prompts the agent to select a reason for opening
the shackle of the iBox. If the listing is in Heartland MLS, the full property address
and MLS listing number will automatically be matched with the iBox location. If
the listing isn't in MLS yet, SupraWeb will continue to seek a match daily for
the next 30 days.
The showing notifications may also be activated to notify
when a showing begins. These notifications can be sent to as many as five
individuals, including the listing agent, if desired, and can help gauge
buyers' interest with information on the showing duration, automatically notify
homeowners when someone has been in their home, monitor activity at vacant
homes and generally improve communication.
For some sellers, one significant inconvenience is vacating
their home during the duration of the showing appointment time block. Now that
sellers can receive a text message when the showing has ended, often they will
be able to return home earlier.
Recently, with the reduction of the cost of monthly eKey
service, more KCRAR members have turned in their old DisplayKeys and now use
the eKey. Now that 80 percent of KCRAR Members subscribe to an eKey, KCRAR was
able to activate showing notifications in the area. Please note, showing agents
with DisplayKeys will not activate a notification since DisplayKeys do not have
GPS functionality and they do not communicate with SupraWeb until they are returned
to their cradle.
For more information, or to learn how to match your iBoxes
to your listings and activate notifications, members can view the following resources: