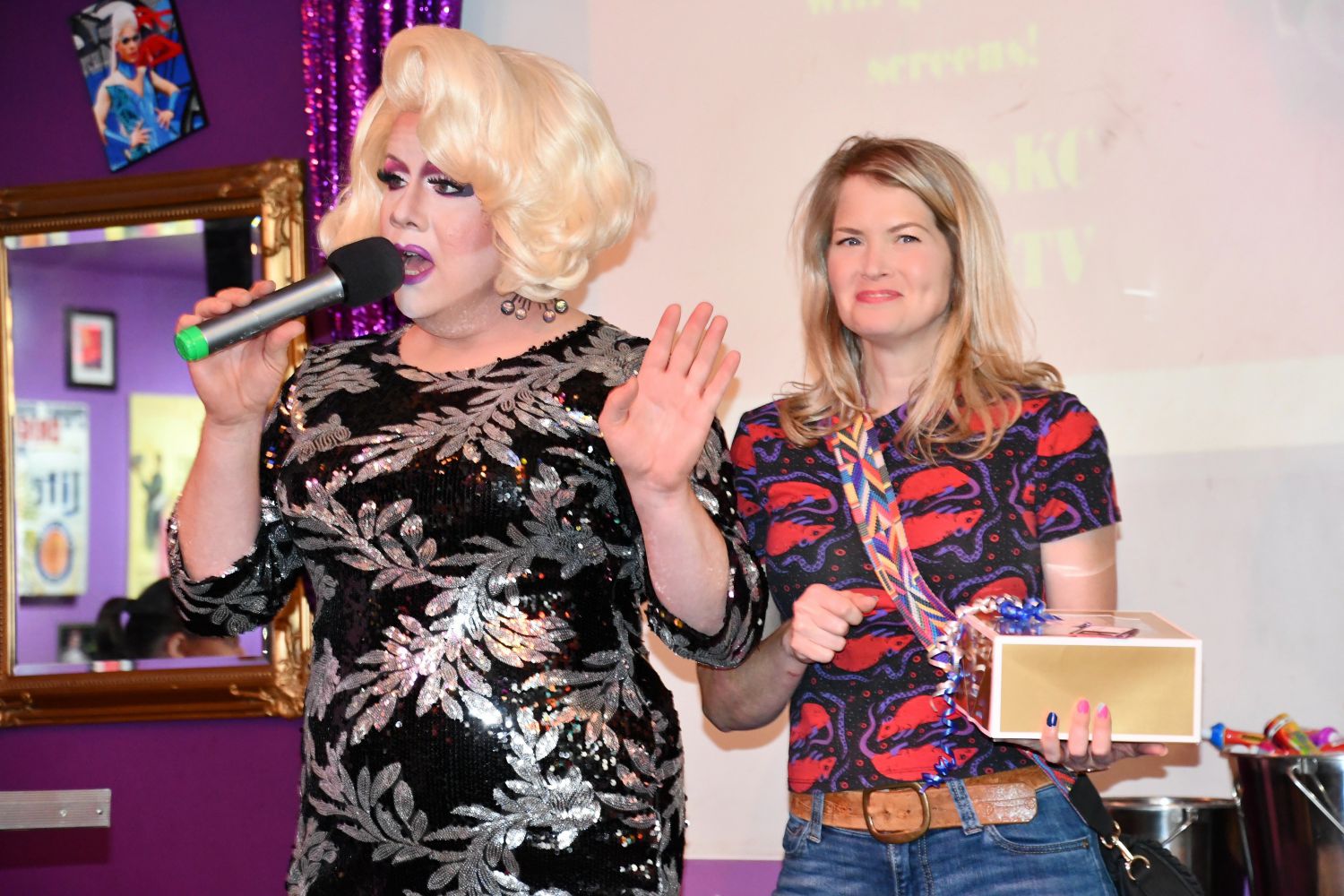 REALTORS® and homeowners gathered Wednesday night at
Hamburger Mary's to raise money for Habitat for Humanity of Kansas City at
HamBINGO. The restaurant, which is known for it's Drag Queen Shows, was packed
full of REALTORS® ready to raise money and win prizes like bottles of wine,
coffee mugs, cooking utensils and cookies.
Homeowners from Habitat for Humanity spoke at the event to
share the benefit the organization had on them. The funds raised that night all
went specifically toward this year's REALTORS® Rock the Block event, which is
an annual volunteer event KCRAR hosts with Habitat for Humanity of Kansas City
where hundreds of REALTORS® from around the city come together to restore homes
in the area.
The sold-out crowd raised more than $1,500 for the cause,
but by the end of the night, the Hamburger Mary's host put on a special
performance to help reach the goal set by YPN/KC, who planned the event.
Nearly $2,000 was raised for REALTORS® Rock the Block. Home
adoption will open up in early July for brokerages looking to volunteer.