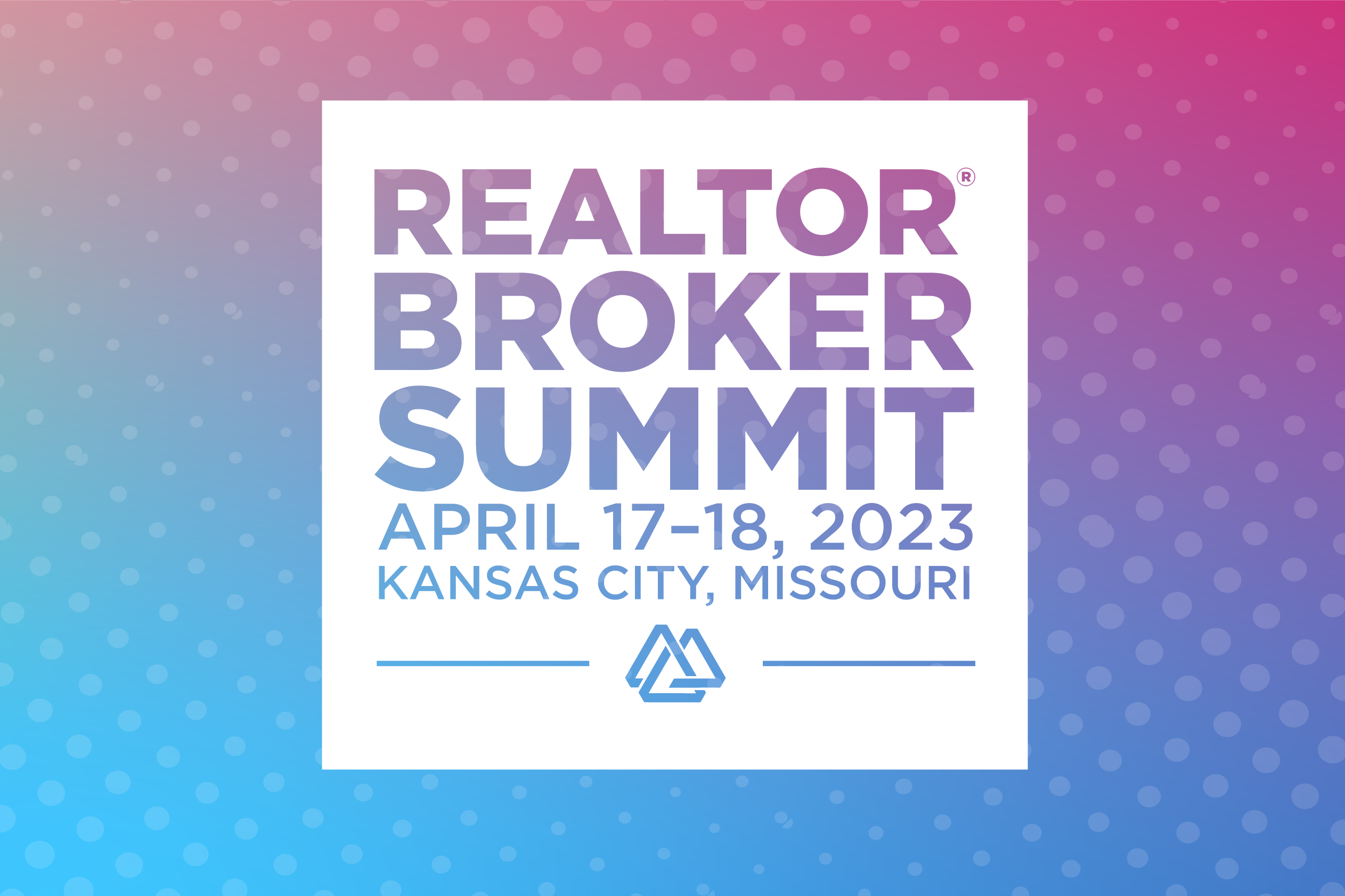 The National Association of REALTORS® (NAR) Broker Summit is coming to Kansas City on April 17-18, bringing expert speakers from across the country, including former CEO of United Airlines Oscar Munoz and NAR Chief Economist Dr. Lawrence Yun.
The 2023 REALTOR® Broker Summit draws hundreds of brokers nationally each year, and this year the stand-out speaker lineup will bring sessions including:
Keynote Session: Turnaround Time – Uniting Teams During Challenging Times
Advocacy Panel: The Intersection of Advocacy & Fair Housing
Networking Breakout Group: Maximize Your Marketing with AI – Personalized & Automated Campaigns for Broker Owners
And more…
Yun will be presenting a housing market update, which will provide indicators of the current real estate market and where the market is headed. It will also cover how buyers and sellers are facing the changing market hand in hand with their real estate agents.
"I am getting more confident that the mortgage rate will be improving," Yun said. "That is to say, falling for the remainder of the year, with the possibility of mortgage rate ending at around 5.5%."
Yun has many predictions for the Kansas City market, including how the region's affordability might draw buyers who work from home — a demographic indicated to be on the rise as office vacancy continues to rise.
In addition to Yun's housing market update, the REALTOR® Broker Summit will feature speakers including:
Kenny Parcell, 2023 NAR President
Marki Lemons Ryhal, national real estate speaker
Katie Johnson, NAR General Council
Barb Betts, Broker and CEO of the RECollective
And more…
KCRAR members are offered $125 savings on their ticket to the REALTOR® Broker Summit by using promo code KCMO at registration.