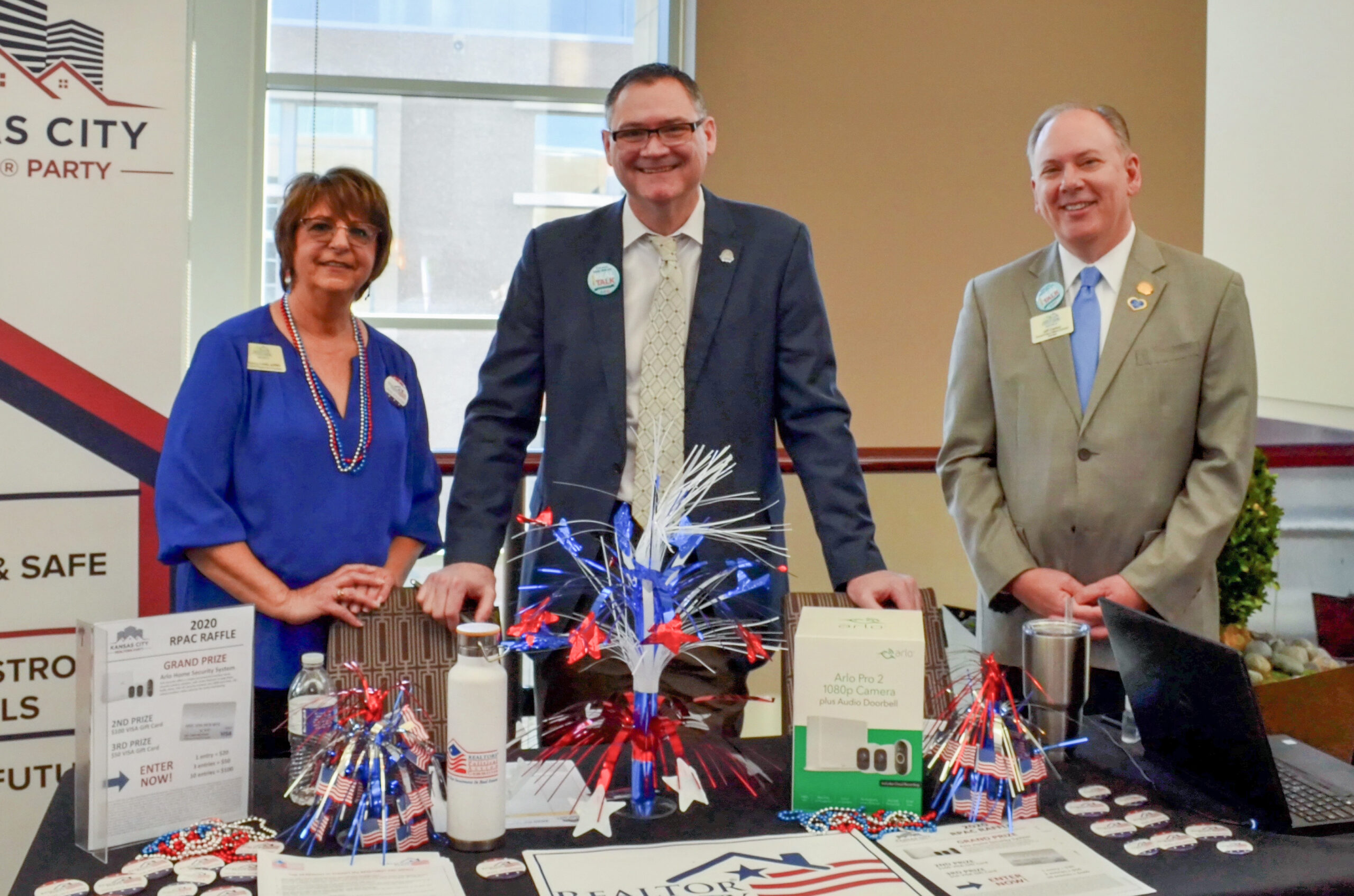 Nancy Davis, REALTOR® Advocacy & Commercial Services Assistant at KCRAR, said her time at KCRAR has been full of growth and new experiences. After 14 years with the Association, Davis will be retiring this month.
"This is a job like something I've never had before," Davis said. "Just being able to meet all these outgoing [members] and seeing how passionate they are about us and about their industry is pretty eye opening."
Derek Ramsay, Senior Vice President of REALTOR® Advocacy and Commercial Services at KCRAR said Davis is the glue that holds their department together.
"A few weeks ago, I asked Nancy to update her job description. We both got a good laugh out of that one," Ramsay said. "Truth is, in 14 years, there was no task that Nancy was asked to accomplish that she didn't find a way to get done with a smile on her face. She is irreplaceable and will be greatly missed."
Through her work at KCRAR and her relationships with members and staff, she said she has learned many new skills, from political advocacy to event planning to clay shooting. KCRAR Commercial hosts an annual clay shoot event, which Davis helps to plan, but she hadn't planned on stepping up to the target.
"The guys last year made me shoot a gun, which I'd never done. They wanted me to try and shoot the clays," Davis said with a smile. "So yeah, I shot a couple rounds, and I survived."
Some of her favorite moments from her time at KCRAR have been the opportunities she's had to meet lawmakers and officials from the federal, state and local levels, including former Kansas City Mayor Sly James. Despite these special encounters with prominent figures, she said the people she will miss most are the people she gets to see day to day.
"I think I will miss all the relationships… they become family," Davis said. "There's quite a few members that I've become really close to, with committees that I'm on… They're so committed, and you see them on more than one committee. They get involved and they're always very grateful for what we do."
Although she will miss the members and staff at KCRAR, she said she is looking forward to retirement to enjoy spending time with her kids and grandkids, traveling to visit friends and dedicating time to the hobbies that bring her joy.