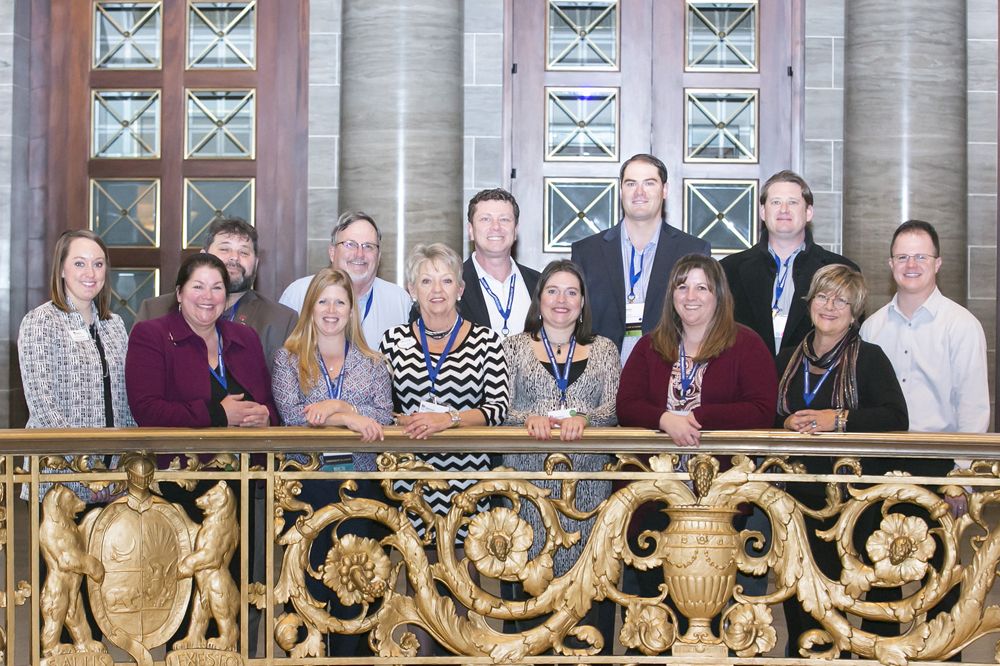 The Missouri REALTORS® Leadership Academy students are
asking fellow REALTORS® to share their stories for a compilation book. They are
looking for short stories that will motivate, inspire and entertain other
REALTORS® to be published and sold to benefit the Missouri REALTORS® Relief
Foundation.
Rick Bradford, one of 12 REALTORS® in this year's MR
Leadership Academy, is coordinating the publishing and printing of the book,
which he thinks of like a "Chicken Soup for the REALTOR's® Soul."
"For new agents, the good news is that you don't have to 're-invent
the wheel,'" Bradford said. "Simply pay attention to the disciplines and
behaviors of top producing agents. Mimic their actions and you'll mimic their
results. Veteran REALTOR's® experiences can add value to new agents and bring
levity to others."
Members interested in contributing can choose from ten prompts
to help spark their stories. The book, once completed, will be filled with
stories like REALTOR® Leah Brown's:
I swore I would never become a REALTOR®,
after being raised by one. Pretty sure that most multi-generational REALTOR®
families have had the same conversations… and outcome–because here I am!
Growing up, I could see the upsides and the downsides to the business.
Upside? During Hurricane Hugo in 1989, we
had no power at the house for two weeks. TWO WEEKS. As a teenage girl, that
meant serious drama, since I could not get my curling iron plugged in to create
that massive, giant bang that we *all* had in the 1980s. But luckily for us, my
Daddy was representing a custom builder who had a spec home in a neighborhood
that had power AND water (we were on a well at the time), so we were allowed to
go fill up gallon jugs of water at that house. Definitely a perk I will never
forget!
Downside? Real estate life can infiltrate
every minute, every hour, every day. Our people just don't know how to (or are
not willing to) turn it off in order to preserve our families and ourselves.
Being a commission-only business means that if you are not working, you are
unemployed–and not eating. But that's a losing proposition, because if you are
exhausted, you can't sell. I learned a long time ago that the idea of work/life
balance is a myth. There is only work/life management. Me? I'm a workaholic but
that means I'm also a momaholic (think Beverly Goldberg). So when I'm at work?
I'm AT WORK. Efficient, driven, getting everything done–and most importantly,
letting clients know those parameters. When I'm at home? I'm AT HOME. Phone is
off, email is off, and I can focus on my most special people. Success is what
you make of it.
Members can submit their stories for the book here.