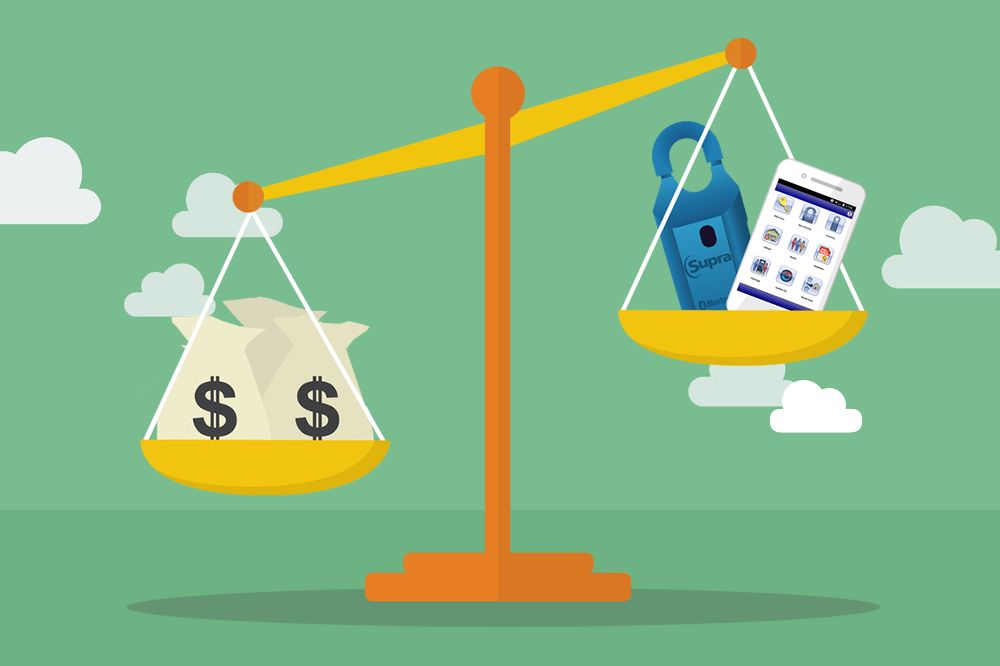 KCRAR continues to seek out ways to increase services and reduce costs for
members. After negotiating with Supra,
KCRAR is pleased to announce a price decrease for one of the association's most
widely-used member services. The
monthly cost to subscribe to eKey will decrease by $3.34 per month effective
March 1, making the new monthly eKey cost $20.35 plus tax.
This pricing change equates to an annual cost
savings of over $40 for KCRAR members currently using the eKey and also
provides a price incentive for those
members upgrading from the older DisplayKey.
For those members still on the DisplayKey, subscription to
that equipment will increase by $1.77 per month. The new pricing structure
aligns the costs of both key options. DisplayKey service will continue on a
six-month billing cycle from Supra, while the cost of eKeys service is charged
monthly.
While most associations across the nation phased out the
DisplayKey years ago, KCRAR has opted to keep that equipment available to
members because of its formerly lower cost. DisplayKey does not offer all the
same features as the eKey, and some of the Supra features such as 'end of
showing' notification do not work well in Kansas City because that service requires
all members to be on the eKey platform to perform as designed.
DisplayKey users interested in
switching to eKey should do so before March 1 when the DisplayKey six month service fee
is due.
Learn more about the differences
between eKey and DisplayKey here.