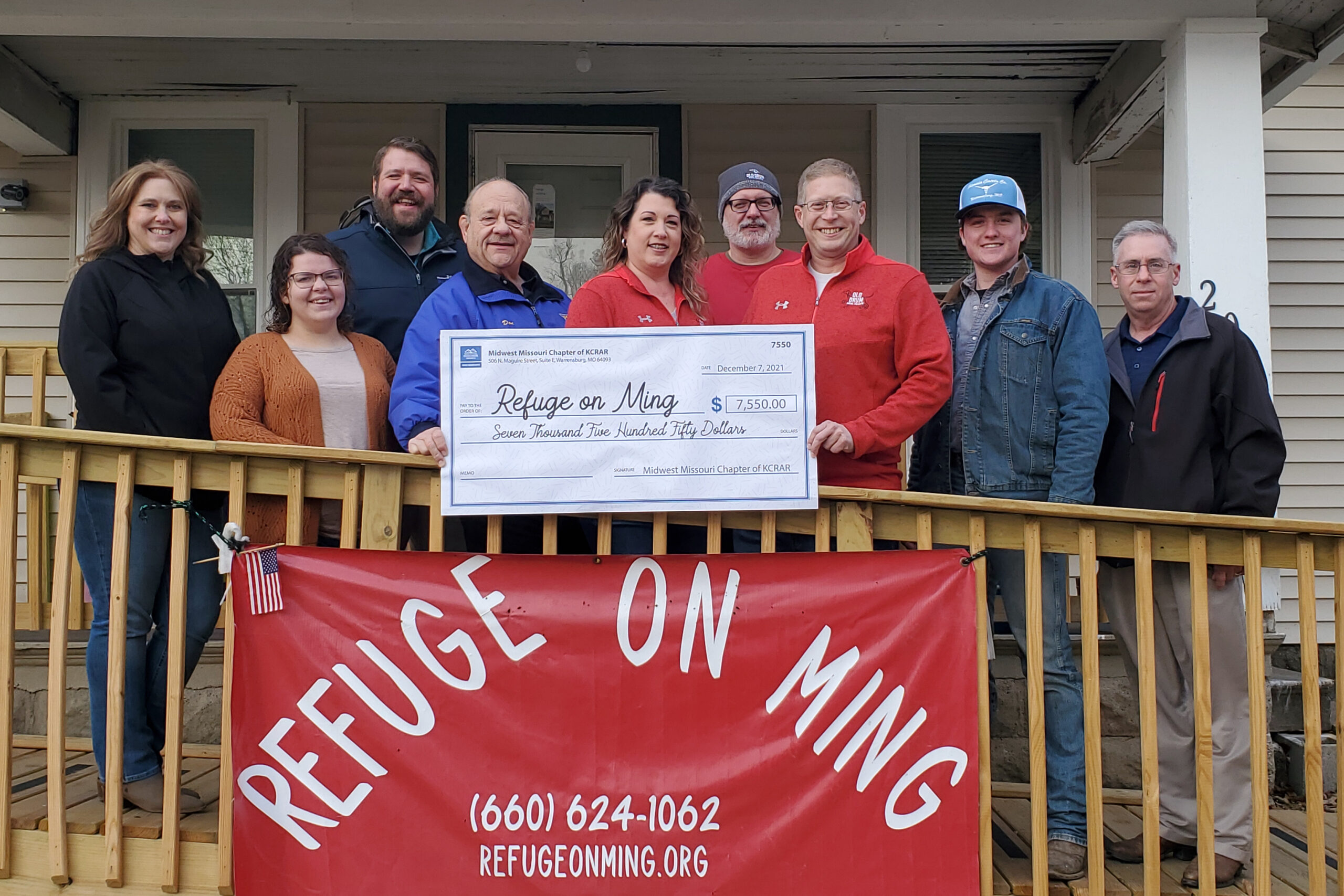 The Midwest Missouri Chapter of KCRAR raised $3,775 during its "Fundraising Showdown" for Refuge on Ming. That donation was matched by KCRAR for a total donation of $7,550 for Refuge on Ming's mission of sheltering the unsheltered.
The fundraising event ran through the month of November, and brokerages in the Midwest Missouri Chapter competed to find out who could raise the most funds. Old Drum Real Estate won the competition, raising a total of $1,650 for the cause.
"Now especially, with the holidays and colder weather in sight, I sincerely appreciate all my REALTOR® family here in our local community stepping up to the challenge to give what they can and let our light shine brightly on the unhoused this year," said Tony Conant, KCRAR President and Midwest Missouri Chapter member.
Refuge on Ming is an overnight homeless shelter in Warrensburg, Mo. operated by House on a Hill Foundation. Donations raised for Refuge on Ming go directly toward operational expenses for the shelter, including food, cleanliness and shelter for the people it serves, according to its website.
Although the "Fundraising Showdown" is over, those who would like to donate directly to Refuge on Ming may do so through its website.