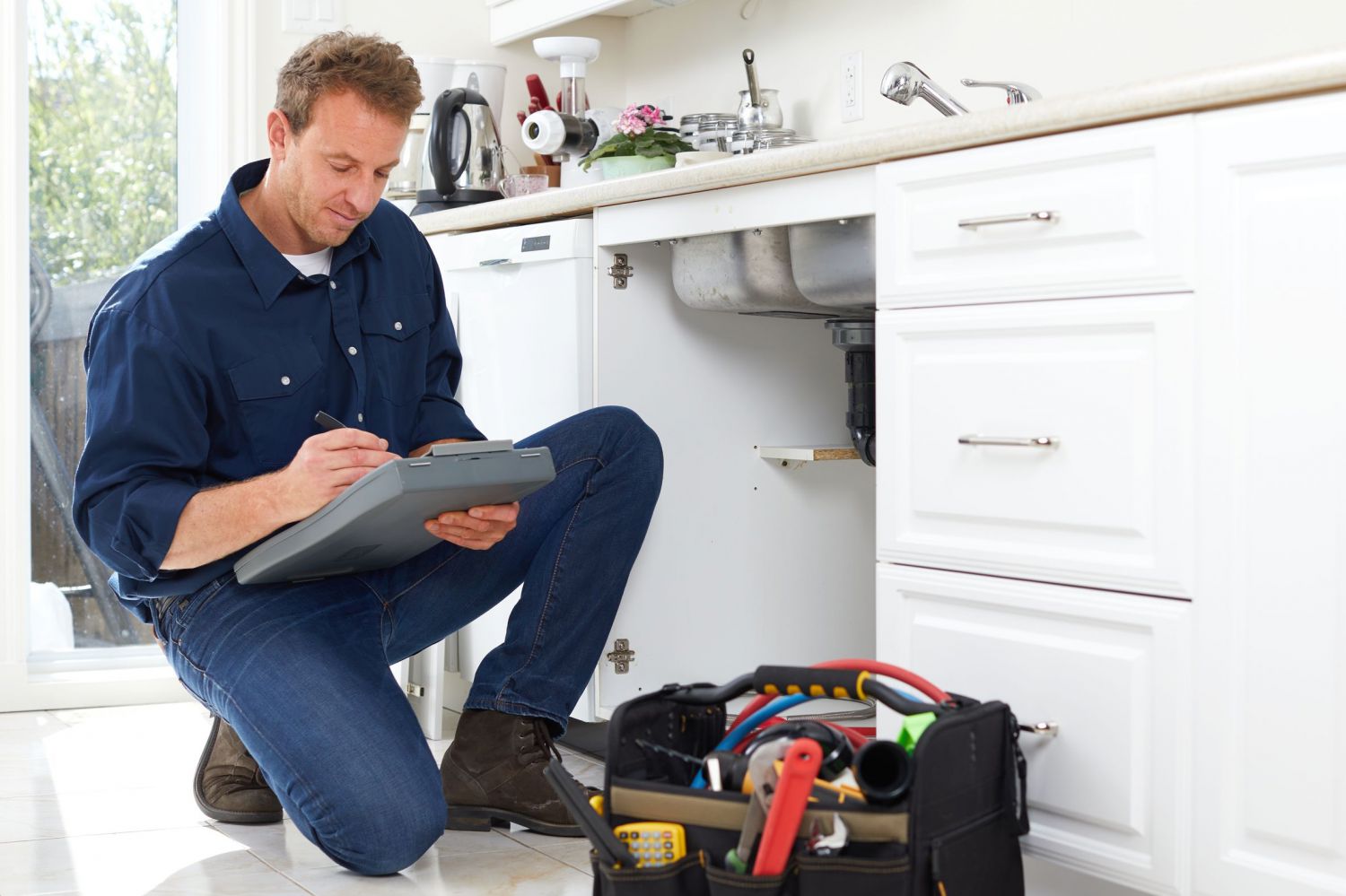 As real estate professionals learn to complete transactions virtually and in other ways that take social distancing guidelines into account, a trouble spot may be the home inspection. Already, sellers are retreating from the market, fearful of letting people into their homes and potentially coming in contact with the coronavirus. So, the home inspection—which requires an inspector's physical presence at a property—may be a tough negotiation point. "The biggest fear people have is of the unknown—not knowing the inspector, not knowing the people coming into their house—and what inspectors do already is pretty intrusive," says Barry Robinson, owner of inspection firm CSI Home & Commercial Services in Fredericksburg, Va. "People are already on high alert—then you add this coronavirus into it, and that puts some way up there where it's difficult for them to cope. It's a tough situation all the way around."
First, many inspectors advise that no more than two other people besides the inspector should be present at a home during an inspection. And you don't have to be one of them. "Don't attend the inspection unless you absolutely have to—and there's no reason why you should if your clients are already going," says Matt Menard, broker-owner of Austin Real Estate Experts in Austin, Texas. "If there's an item you're particularly concerned about, ask the inspector to get extra photos or video."
But if you absolutely must be present, wear masks and gloves, maintain the recommended six feet of distance from others, and use a laptop with a Bluetooth mouse to direct others through a digital copy of the inspection report plus photos and videos, says Tim White, owner of Power Check Home Inspections in Austin.
You also may ask a home inspector to video call you and your client to review items in real time while the inspector is at the property so no one has to meet face-to-face, says Nick Gromicko, founder of the International Association of Certified Home Inspectors. "That way, the inspector can still take us over to the wobbly railing and show us exactly where it is, or show us how the window is loose and doesn't stay open. So, it's kind of like being there," says Brooke Miller, CRS, GRI, a sales associate with Long & Foster Real Estate in Fredericksburg.
Using Zoom and FaceTime to communicate with inspectors and clients, Kimberlee Randall, a sales associate with Taylor Properties in Annapolis, Md., says it's easy to read facial and body language over video. During a recent inspection via video, Randall and her client were able to see for themselves that the outdated water heater and pipes needed to be replaced as the inspector moved through the home with a camera.
It's also incumbent on those who visit a home in person for an inspection to keep sanitation in mind. "When I walk into somebody else's house, I used to like to leave it as I found it. Now I'm doing my best to leave it better than I found it," White says. "It's taking everyone's safety into account. Let's make sure that we use all the appropriate tools, such as gloves, masks, and disinfectant, and do your best to cover all the bases for everyone around you."
That means in addition to recommending personal protective equipment, everyone present during a home inspection should try to touch items in the house as little as possible and use disinfecting wipes to wipe down key boxes, appliance handles, window areas, doorknobs, and switches. They should also wash their hands frequently and keep hand sanitizer accessible.
Because some sellers are worried about inspectors and others coming into their home during the COVID-19 outbreak, Robinson and Miller, who often work together, came up with the idea for Robinson to sanitize the HVAC system post-inspection at no extra cost. After Robinson finishes a video call with Miller and her clients, he cleans the home's air via HVAC sanitation. Both experts recommend this as a way to help calm sellers and provide an extra touch of service.
With advances in video technology growing and the need for social distancing extending indefinitely, knowing how to complete remote inspections is becoming a must for practitioners and inspectors who want to stay at the cutting edge of real estate.

– Reprinted from REALTOR® Magazine Online, May 2020, with permission of the National Association of REALTORS®. Copyright 2020. All rights reserved.