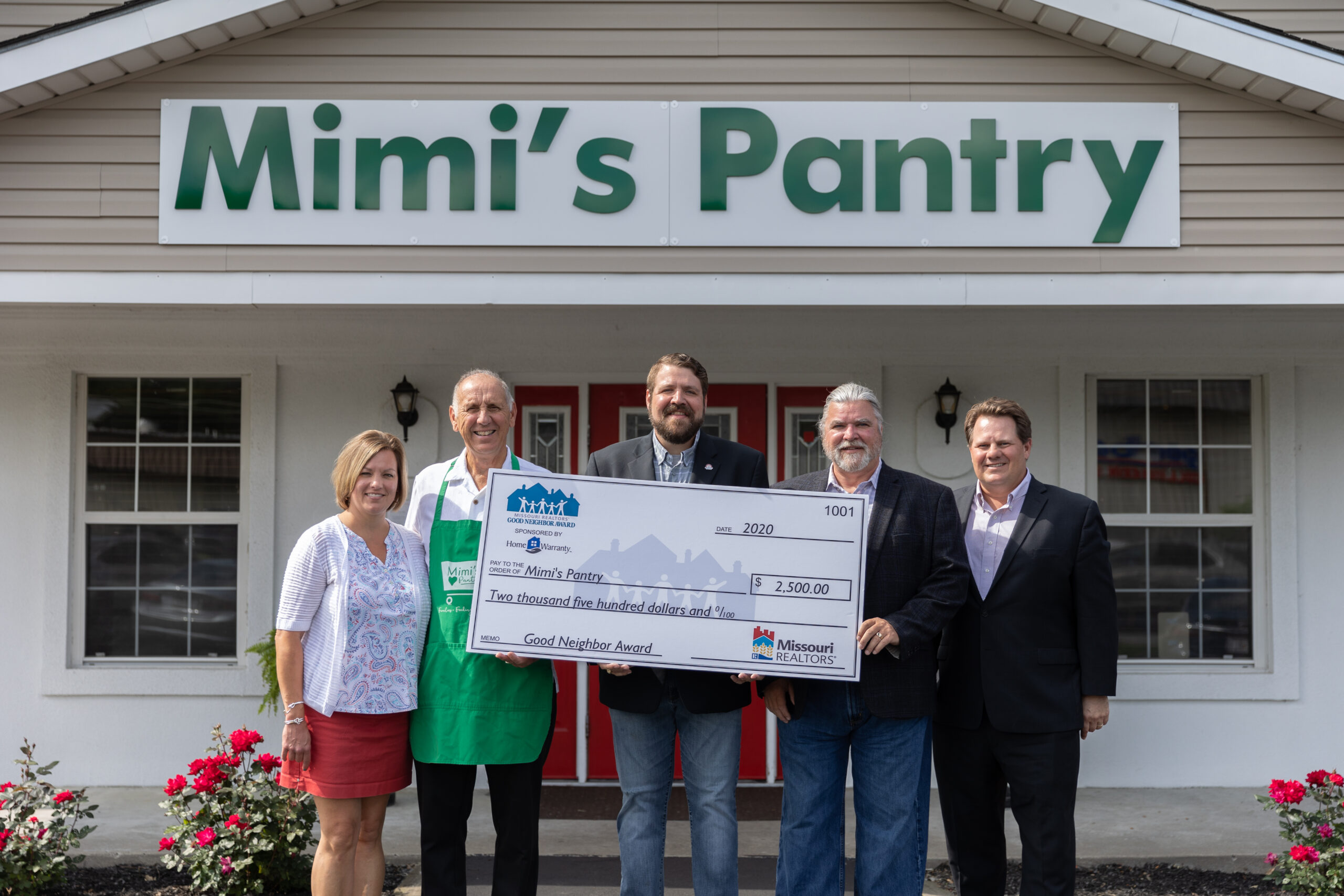 Dennis Curtin was presented with a check this month for his organization, Mimi's Pantry, as the recipient of Missouri REALTORS'® 2020 Good Neighbor Award. Curtin is a Kansas City REALTOR® and founder of Mimi's Pantry, which is an organization in Riverside, Mo. seeking to help those dealing with food insecurity.
KCRAR President Tony Conant, KCRAR CEO Kipp Cooper and former NAR Good Neighbor Award recipient Craig Conant presented Curtain and his daughter Kelley Curtin-Catterson, Mimi's Pantry Executive Director, with a check from Missouri REALTORS® for $2,500 to go toward Mimi's Pantry's mission to "bridge the gap for individuals and families who are faced with the challenge of having enough nourishing food available to them."
"This award has been close to my heart since my father won the National Good Neighbor Award back in 2001," Conant said, "and to have Dennis win for the organization named after his mother, where his grandson now volunteers, to help the food insecure of KC is amazing! I don't think there was a dry eye within about a mile radius when we presented Dennis and Kelley the check."
Lillian "Mimi" Curtin owned and operated a small café in the Northland for many years, where she often waived the bill if she knew a person or family was struggling. Mimi's Pantry is inspired by her "servant mentality," according to its website.
Those interested in helping Mimi's Pantry's cause can donate funds on mimispantrykc.org or donate goods during drop off hours.