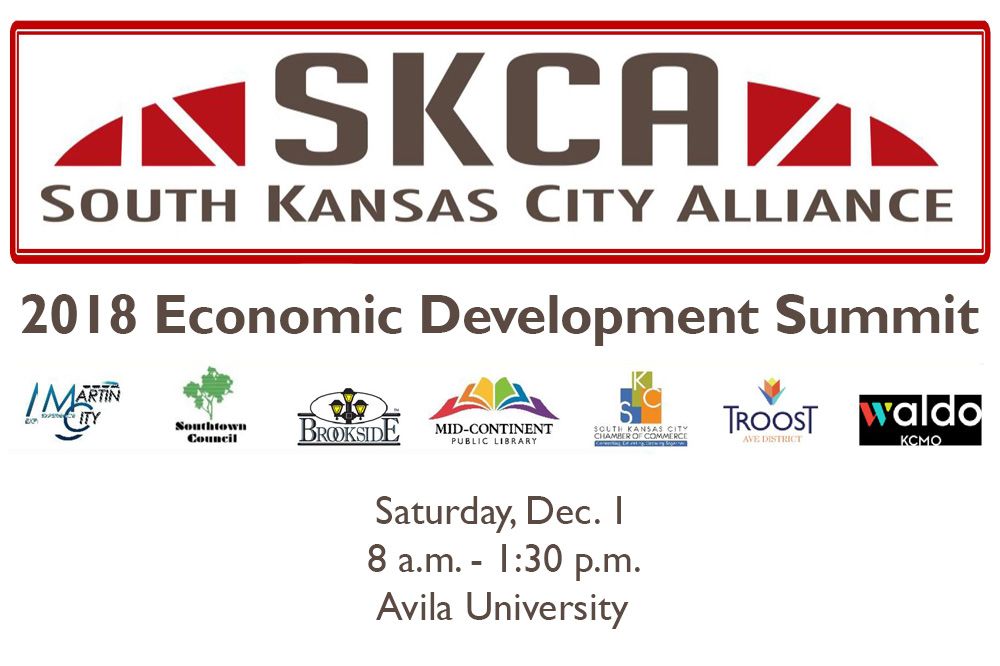 The fifth Annual South Kansas City Alliance Economic
Development Summit will take place this Saturday, Dec. 1, from 8 a.m. to 1:30
p.m. at Avila University. This free event highlights the latest news about
major developments in South Kansas City and the success stories of new smaller South
Kansas City businesses.
During the "Breaking News" panel, speakers will discuss any
breaking news about the expanding Cerner Innovations Campus; revitalization of
Red Bridge Shopping Center; new programs for patients at St. Joseph Medical
Center; the expansion underway at the world headquarters of Burns &
McDonnell; new businesses at Three Trails Industrial Park; and the demolition,
clean-up and planned replacement of the former Bannister Federal Complex with a
major industrial park and possible retail services. They will share
construction timelines, upcoming job openings and required skills so that the community
can be prepared, as well as potential opportunities for vendors in the
construction process and other opportunities in addition to the current status
of the projects.
The small business panel will include Betty Rae's Ice Cream,
Big Momma's Bakery-Café, Lady Bye COCO
Brookside, Crows Coffee and Grade A Tree Care. On this moderated panel, panelists
will share the secrets of their success and explain their products and
services.
Additionally, three breakout sessions will be available on
marketing, procurement and networking. A lunch buffet will be served, during
which John Hoffman of UC-B Properties will speak. A complimentary breakfast
will also be served that morning.
Register
for this free event online at the SKCA website, www.SouthKCAlliance.org.