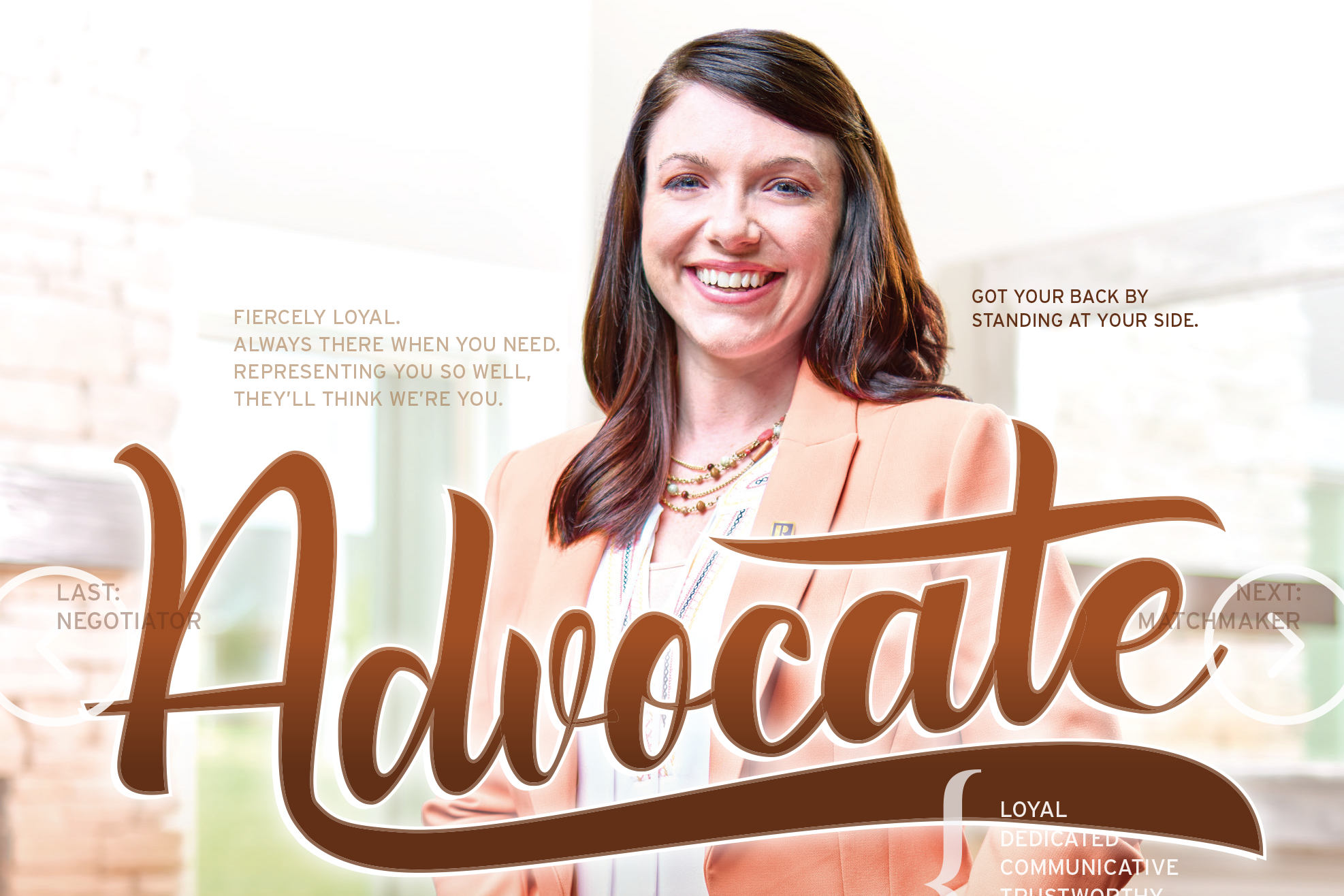 The industry is in a state of constant change, which requires REALTORS® to be ever-adaptive and take on many roles throughout each transaction. These roles are individually valuable. Collectively, they illustrate the vast expertise and value REALTORS® offer their clients. This message is the focus of KCRAR's multi-media consumer advertising campaign, "Roles."
The "Roles" Campaign was developed in 2017 as a benefit for KCRAR members by highlighting the many important services provided by REALTORS® and to encourage buyers and sellers to engage with a REALTOR® for all their real estate needs.
Through print and digital advertising, social media and television, the campaign is reaching local buyers and sellers to communicate some of the most important roles REALTORS® take on in their day to day work, including Advisor, Negotiator, Advocate, Concierge and more. This year, KCRAR has developed a new keyword "Neighbor" and plans to continue to expand and enhance the campaign in 2021.
In addition to print and targeted digital placement of the campaign across various media outlets, the campaign's 30-second television commercial is running this fall and winter on local stations including Fox 4, KMBC 9, KCTV 5 and KSHB 41. It will also appear on various cable networks including HGTV, Bravo and ESPN.
Custom Facebook frames with a variety of keywords, including the newest addition of "Neighbor," are and will remain available as Facebook frames for member use. To access the frames, members should log in to Facebook, click on update profile picture, select add frame and search for "KCRAR" to select from the available frames.
To further enhance the campaign goals, KCRAR has also launched a new consumer-focused website which features valuable information and resources for buyers and sellers, including a down payment search tool, details about what to expect in the buying and selling process, reinforcement of the value of working with a REALTOR® and a search tool to connect consumers to KCRAR members.