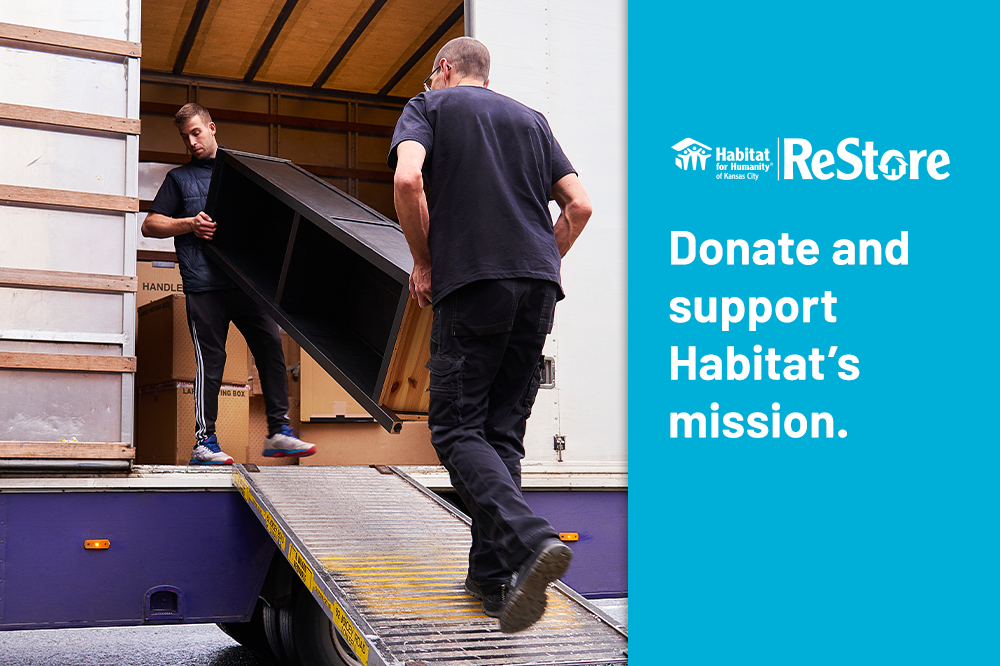 During a time of year when many KCRAR members would ordinarily be preparing for the REALTORS® Rock the Block volunteer event with KCRAR and Habitat for Humanity of Kansas City, this year looks different. Although the virus has prevented REALTORS® from physically getting together to help those in need in the area, there is still a way to give back to the work Habitat for Humanity continues to do for the community. KCRAR is hosting a donation drop-off day at Habitat KC ReStore, Martin City location on Aug. 28. During the event and throughout September KCRAR is encouraging members to donate any gently used items that would generally be found in large chain home improvement stores to help local families in need of affordable housing.
ReStore is a discount home improvement store operated by and benefiting Habitat for Humanity. It accepts new and gently used household items like furniture, appliances and building supplies from cabinets to doors to lighting fixtures and more. Donated items are then sold at deeply discounted prices to raise funds for Habitat's affordable housing programs: homeownership, minor home repairs and financial education.
On Aug. 28, KCRAR members and their clients are encouraged to drop off any donations between 10 a.m. and 4 p.m. to the Martin City ReStore, where a small group of KCRAR volunteers with be ready to assist. In addition to helping the community, donations made to ReStore are also tax deductible as allowed by law.
Learn more about Habitat for Humanity of Kansas City ReStore, including a detailed list of what can be donated, on its website.