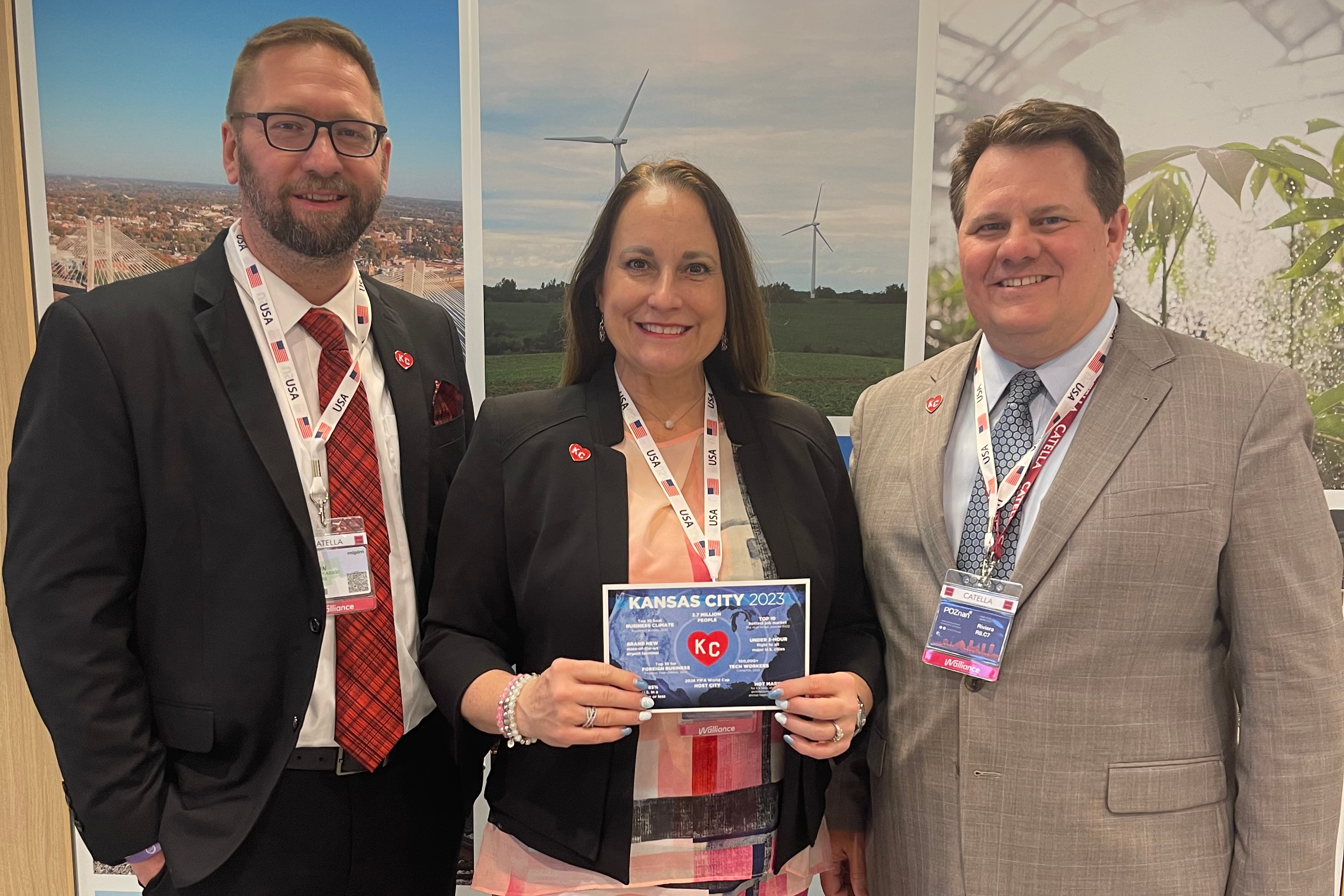 The Kansas City Regional Association of REALTORS® (KCRAR) attended MIPIM, the world's largest real estate investment conference, last week in Cannes, France. KCRAR CEO Kipp Cooper, KCRAR President Sydney West and KCRAR Global Business Council Chair Kyle Niemann connected with other real estate professionals from around the world, built relationships and explored new business opportunities for KCRAR.
KCRAR's representatives met with representatives from other countries, including Canada, Mexico, Italy, France, Spain, Portugal, Brazil, Saudi Arabia, England and Japan. The Association also entered into its first bilateral agreement with COFECI-CRECI, Brazil's Federation of Real Estate professionals. With over 600,000 members, COFECI-CRECI is one of the largest real estate organizations in the world, and this agreement creates an opportunity for both organizations to do business and promote their respective markets and regions.
"This honorary agreement is an exciting development for KCRAR and COFECI-CRECI, as it opens up new avenues for trade and investment between Brazil and Kansas City," Cooper said.
KCRAR is now looking to organize trade missions between the two countries, with the aim of encouraging real estate investment in both Brazil and the Kansas City region.
Alongside Missouri REALTORS® (MR), KCRAR showcased the many benefits of investing in the Kansas City region to a global audience, including its business community, quality of life and central location, which earned it a place on the Financial Times' "Best US Cities for Foreign Businesses" in 2022.
"Attracting global businesses to Kansas City benefits us by creating a stronger city with varied types of businesses, that also bring employees, therefore creating demand for commercial and residential property," West said.
After making contacts with real estate organizations from around the globe, the association anticipates future trade mission opportunities for members as well as opportunities to host other countries in Kansas City.
"This was a truly incredible experience showcasing all Kansas City has to offer to foreign investors and gave us a tremendous opportunity to network with real estate professionals who already have or are interested in strategic relationships with Kansas City area investments," Cooper said.
KCRAR members interested in serving on the KCRAR Global Business Council Committee may volunteer when 2024 committee positions open in the Fall.