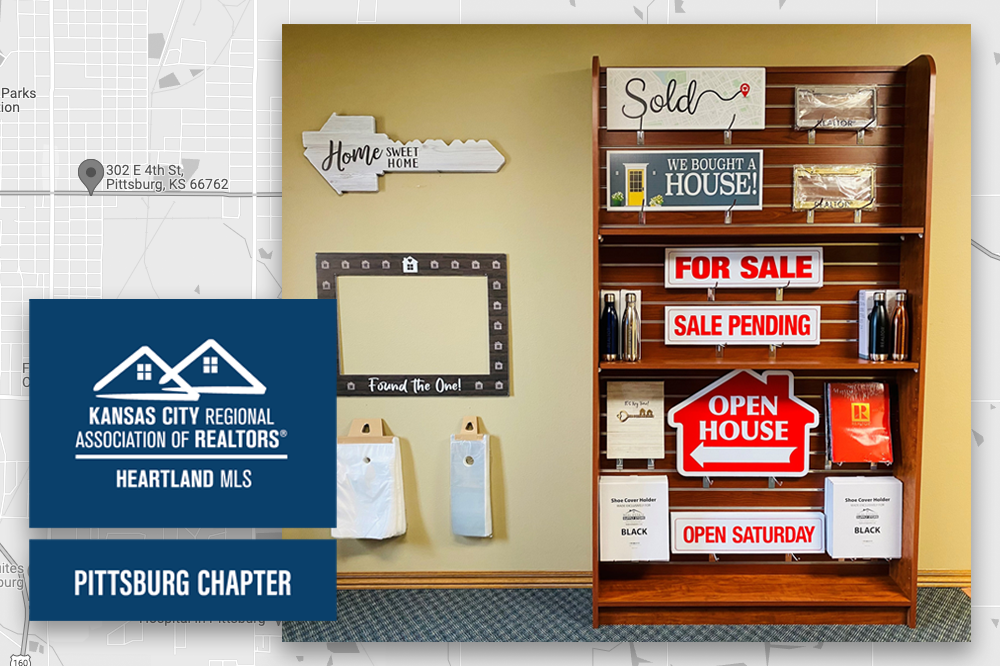 KCRAR Pittsburg Chapter members and other members in the Southern part of the region can now purchase select signs and REALTOR® merchandise at the KCRAR satellite office location on 4th Street in Pittsburg, Kan.
This new retail store is an additional resource to members at this office location, which already offers lockbox services, meeting space as well as a variety of printed resources, such as the KCRAR Industry Partner Directory, the Kansas Housing Market Forecast and more.
This office location was added to KCRAR's existing locations shortly after the KCRAR Pittsburg Chapter was formed in 2021. It is now the fourth KCRAR office location, in addition to the satellite locations in Warrensburg and the KC Northland and the headquarters location in Leawood.
The Pittsburg office is open 8:30 a.m. to 5 p.m. Monday through Friday. Members are welcome to call ahead at 620-231-7509 to confirm store availability if they are looking for a specific item.