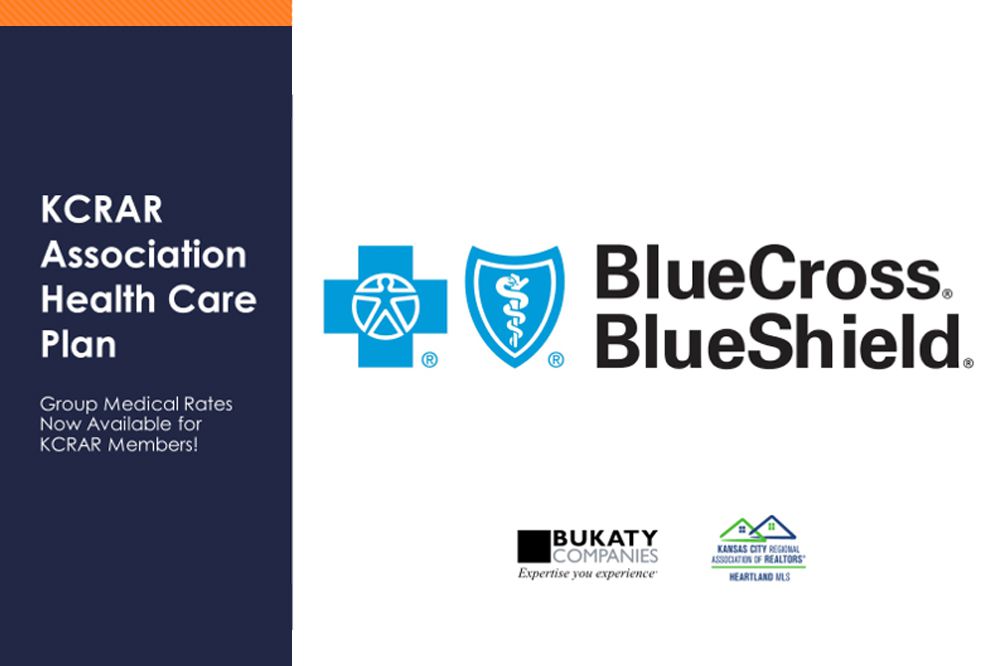 Note 3/26/19: Additional informational sessions have been added for March 29 at 10:30 a.m. and April 1 at 1:30 p.m. Register in the KCRAR member portal.
The KCRAR Board of Directors saw and heard its members
asking and searching for affordable, high quality health insurance, and now,
KCRAR has announced a brand new option with Blue Cross Blue Shield of Kansas
City.
KCRAR has been seeking options to provide its membership
with group-rate health insurance plans, and it is among the first REALTOR®
associations in the nation to do so.
"I'm ecstatic to be announcing this new health insurance
option for our members," KCRAR CEO Kipp Cooper said. "So many REALTORS® have a
hard time finding affordable health insurance as independent contractors, and
I'm glad we can now offer them these options. Our Board of Directors worked
very hard to put this all together with our insurance partner, Bukaty Companies,
and I think this will be an answer to many of our members' health insurance needs."
Active KCRAR members are eligible to enroll themselves and
their spouses and children in one of three Blue Cross Blue Shield plans. The
three plan options, Preferred Care Blue PPO, Blue Select Plus Blue Saver QHDHP PPO and Spira Care EPO, each offer rates and benefits to fit the different needs of varying
members. These plans are being offered in addition to the PEO plan through
Heritage Companies that was announced last fall.
Online
enrollment for these new plans is currently open and will remain open until
April 30, and the plans will take effect on June 1. This is an annual
enrollment, meaning once 2019 enrollment closes, it will not reopen until
spring of 2020.
For more information, members may attend informational
sessions at KCRAR on March 11 from 1-3 p.m. and March 12 from 9-11 a.m. or
contact Jeff Walstrom with Bukaty Companies at jwalstrom@bukaty.com or 913-647-3981.