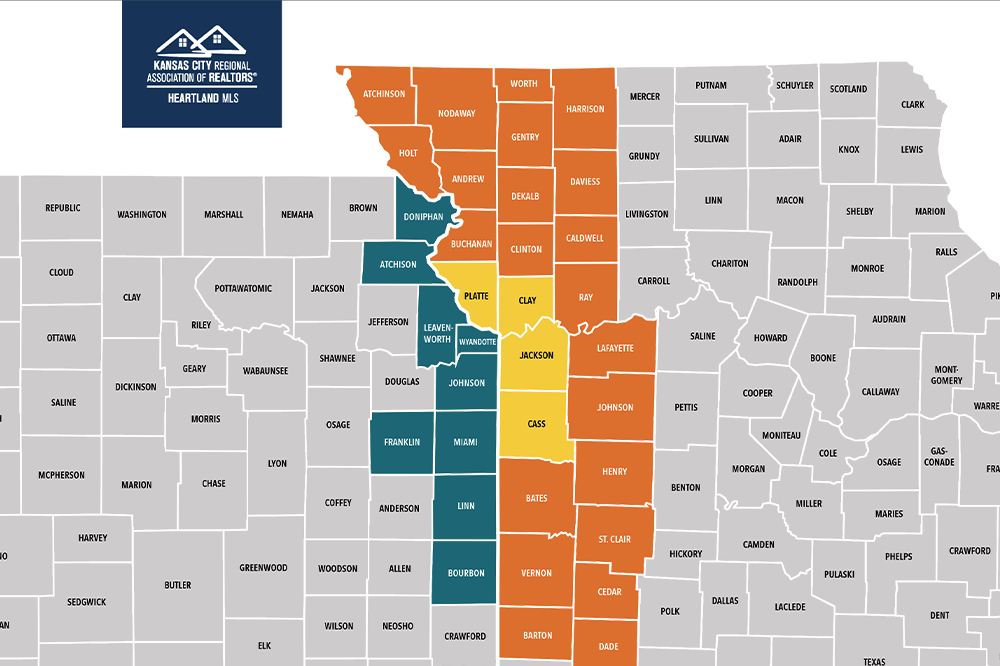 To keep local real estate professionals up to speed on the rules in place for the Kansas City region, KCRAR has built an interactive map resource that is now available on KCRAR.com. This resource is a comprehensive guide to all counties in the KCRAR jurisdiction, some of which have established specific rules for real estate professionals, and some of which have not.
Users can use this tool for a summary of guidelines from the county or state, if any, or a link directly to a copy of the specific orders valid for each county. The state of Kansas recently put in place a state level Stay at Home order, which supersedes all previous local Stay at Home ordinances in Kansas. Missouri, however, still has many individual Stay at Home orders in place with varying rules and guidelines for real estate professionals.
As an added measure during this time, Heartland MLS has prohibited open houses, broker open houses and overlapping showings, including 45 minutes between showings, in the entire KCRAR/Heartland MLS service area. KCRAR also has given guidelines for how to safely practice essential real estate duties on the Official Practices and Guidelines for Real Estate Professionals under COVID-19 Stay at Home Ordinance. This resource page is updated daily with the most current information available for members.