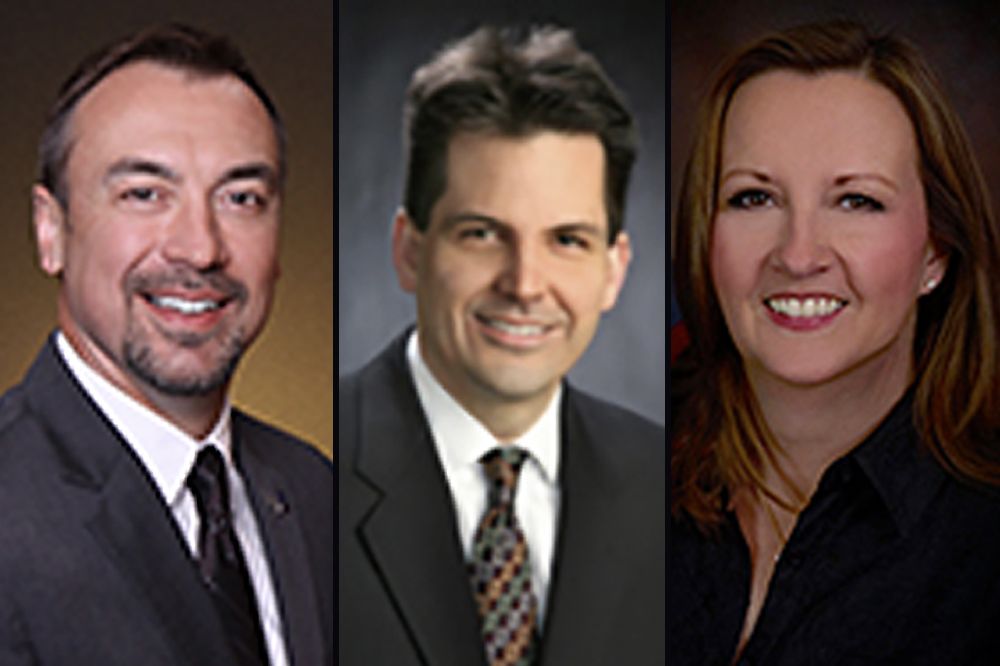 The results of the KCRAR election were tabulated on Nov.
15; three new directors were elected to the KCRAR Board of Directors. The
following members will serve on the Board for a three-year term beginning
January 2019.
At-Large Director: 
Stephen W. Smith, Re/Max Revolution
Show Me Region Director: 
Steve Banks, Banks Real Estate LLC
Rivers Region Director: 
Andrea "Andi" Pawlowski, Coldwell Banker Reilly and Son's Realtors
Additionally, members were asked to vote on two bylaw changes.
One proposed to clarify in the bylaws that a real estate license is not required
to be an affiliate member of KCRAR. This change was approved by the membership.
The other proposed change was to include Heartland MLS Directors among those eligible to serve as NAR Directors. This was also approved by the membership.