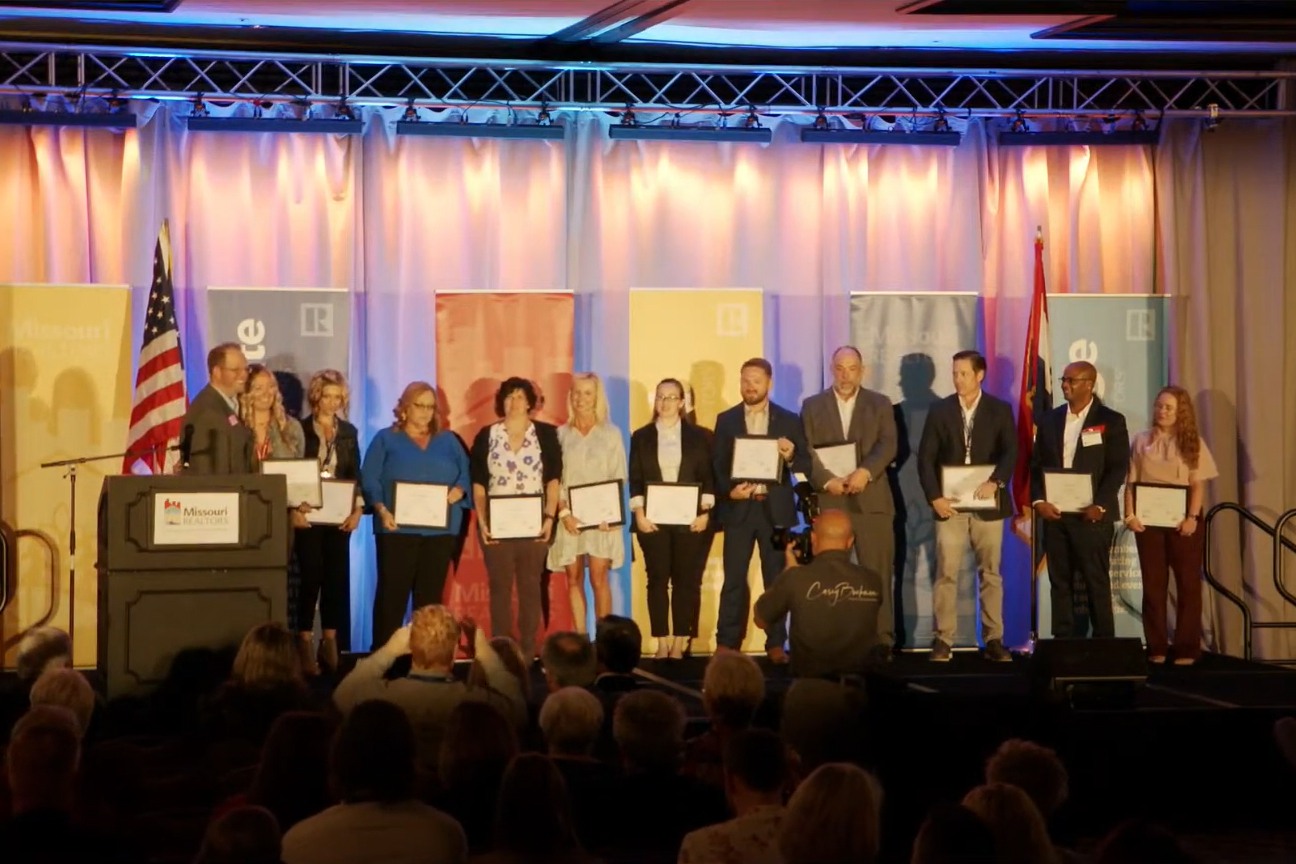 Missouri REALTORS® (MR) held its annual Fall conference this week in Kansas City. Among the events, many KCRAR members were announced as leaders on the MR Board of Directors or committees. 2018 KCRAR President Andrea Sheridan will be installed in early 2022 as MR President-Elect, and the following KCRAR members are also entering leadership positions at the state level in Missouri:
Bobbi Howe, Executive Committee
Andrea Sheridan, Vice Chair, Finance & Budget Committee
Jennifer Langston-Justus, Vice Chair, Advocacy Committee
Terri Gilgour, Chair, Risk Management Committee
Tony Conant, Vice Chair, Commercial Output Group
Kathryn Clark, Chair, Residential Forms Committee
Lin Van Meter, Chair, Specialty Groups Output Group
Additionally, KCRAR members Sherri Rickel and Cortney Stansbury graduated from the MR Leadership Academy on Thursday, which is an annual program for which 12-16 REALTORS® from across Missouri are admitted.
Many sessions from the conference were recorded and are currently available for viewing on MR's website.