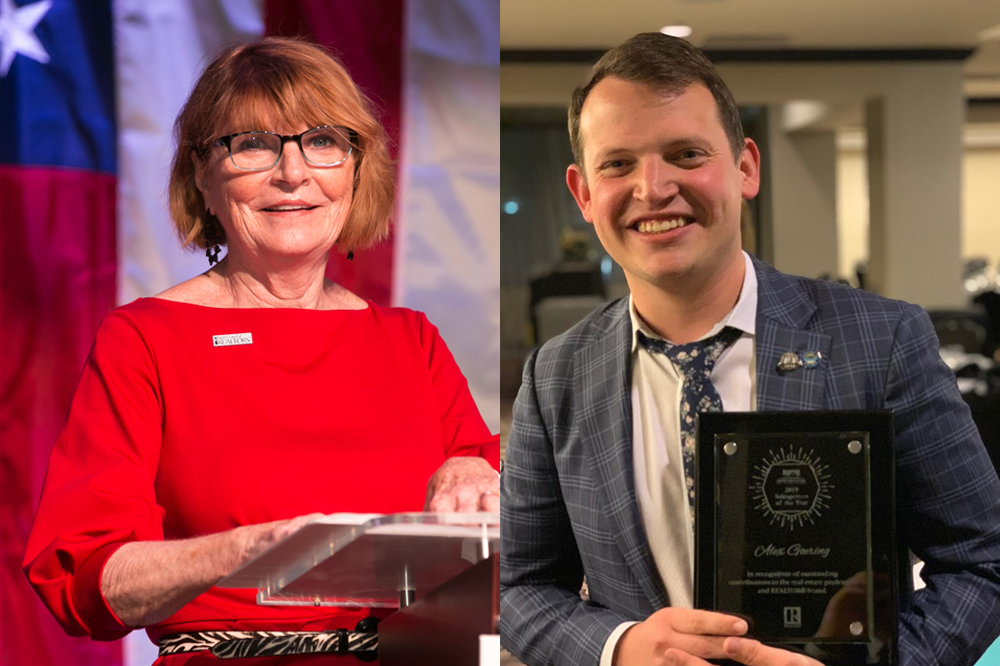 Two KCRAR members achieved honors at the annual state
association meetings. Lin Van Meter was inaugurated as Missouri Women's Council
of REALTORS® 2020 president at the Missouri REALTORS® (MR) meetings in late September,
and Alex Goering was awarded the Kansas Association of REALTORS® (KAR) 2019
Salesperson of the Year Award at the KAR meetings earlier this month.
Lin Van Meter is a KCRAR director as well as an MR director
for KCRAR. She is a current member and former chair of the KCRAR member
engagement advisory group. In addition to being inaugurated as the upcoming
president for Missouri WCR, she also received the WCR Entrepreneur of the Year
award.
"My goal for my term is to help establish more leaders," Van
Meter said. "Women's Council has helped me grow my business, kept me informed
of issues most REALTORS® don't have as a resource in their business. Only
1% of National REALTORS® are Women's Council members, yet due to the education
and influence, as well as opportunities we seek, we fill 30% of the leadership
roles locally, statewide, and nationally."
Alex Goering is a current Heartland MLS director, chair of
the KCRAR professional development committee, co-host of KCRAR's podcast,
Kansas City RealTalk, 2019 REALTOR Magazine 30 Under 30 honoree and 2017 KCRAR
Salesperson of the Year award winner.
"I appreciate all of the leadership opportunities that I've
had through BHGRE, KCRAR and KAR," Goering said. "I look forward to continuing
to advocate for our industry, and for homeownership across the Kansas City
Metro."