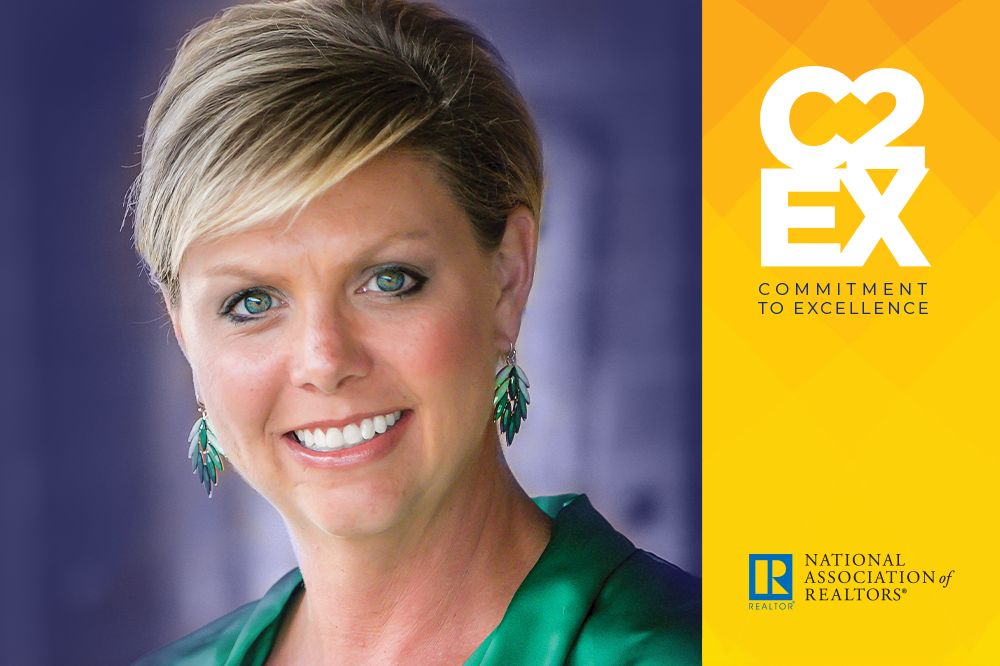 2016 KCRAR President Christian Barnes will Chair the
National Association of REALTORS'® (NAR) Commitment to Excellence Committee in
2021. The committee is tasked with maintaining and improving the Commitment to
Excellence program (C2EX), which is a NAR endorsement program through which
REALTORS® evaluate, enhance and showcase their highest levels of
professionalism.
"I am thrilled to lead this committee in 2021 as we continue
to enhance and improve this amazing program," Barnes said. "C2EX truly
provides the tools and resources for REALTORS® to excel in every aspect of
their business. The committee looks forward to rolling up our sleeves and doing
some heavy lifting in 2021 so we can continue to raise the bar of
professionalism with the C2EX program."
Barnes shared that over 9,000 REALTORS® have earned their
endorsement through the program since its launch in November of 2019, and
nearly 60,000 REALTORS® are engaged in the program.
Barnes is currently serving as Vice Chair of the C2EX
Committee, and she appeared on the
Kansas City RealTalk podcast to discuss the program and the learning
opportunity it provides to REALTORS®. That episode can be found below, and more
information on the no-cost C2EX program can be found at nar.realtor/c2ex.