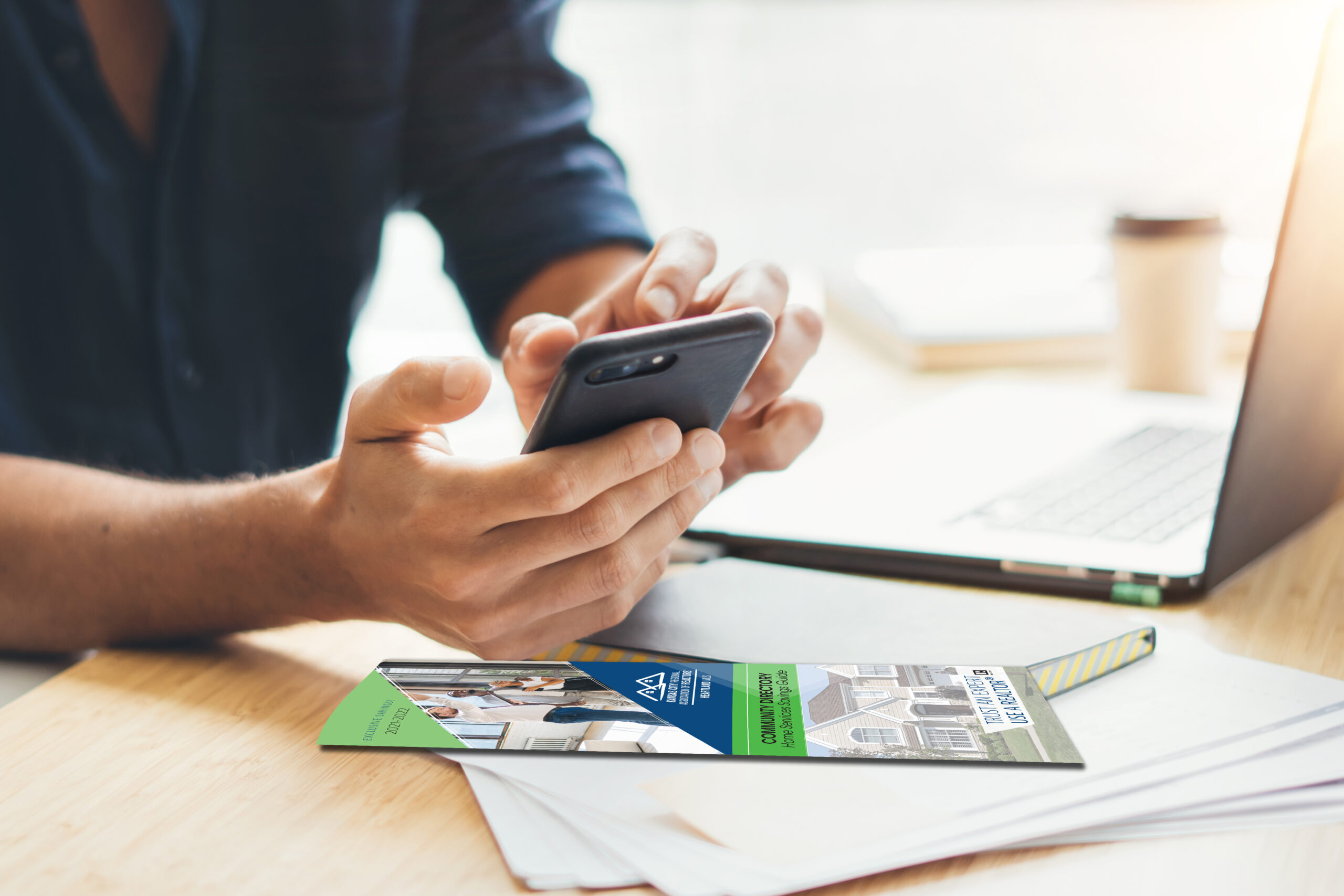 As a new benefit for members and their clients, KCRAR launched an updated Industry Partner directory this month. Available in print, on kcrar.com and convenient mobile app, the directory offers a comprehensive list of all KCRAR Industry Partners (formerly called affiliate members) for easy access for agents and brokers looking to find reliable providers in home and transaction services. Special discounts and offers can also be found from many of the companies included in the directory.
"With such a high demand for reliable contractors and home services providers, we see this as a great opportunity to add new industry partners including plumbers, HVAC, painters, landscapers and many other services providers over the next year," KCRAR CEO Kipp Cooper said.
The print directory offers members not only a physical directory to flip through, but also offers a tangible asset for members to distribute to their clients as they search for service providers to fit their needs. The online directory is identical to the print version, but easily accessible on kcrar.com.
The mobile app, called KCRAR Connect, is an interactive way members can have the directory at their fingertips anytime they need it. Users can browse by category or use the search bar on the home screen of the app to find businesses by type, company name, first name or last name. Also within KCRAR Connect, users can view the latest stats and share the infographics with their clients using the embedded share feature.
The directory is viewable online now at kcrar.com/ip-directory, and KCRAR Connect is available for download on the Apple App Store and Google Play. Printed directories are available to pick up the KCRAR Leawood office and will be available at KCRAR satellite offices in the coming days. The KCRAR Connect app will be updated monthly, and the printed directories will be updated and reprinted quarterly as a resource for members and consumers.
KCRAR is working to continually increase its network of Industry Partners to build an even more robust and comprehensive database of trusted service providers throughout the region to meet the full spectrum of home service needs before, during and after the sale. Members can help expand this network by referring trusted industry professionals in the categories of property services, professional services and marketing services. Members can currently receive a $10 KCRAR account credit for each referral that joins KCRAR as a new Industry Partner. This credit can be used for dues, lockbox billing or store purchases. Members can make referrals via a short online form.