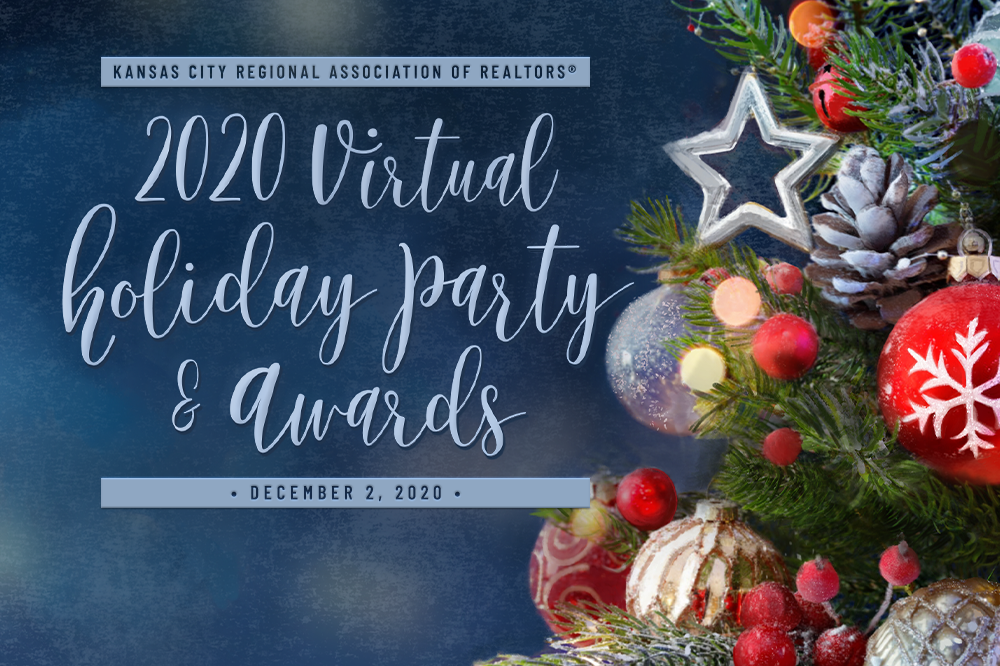 KCRAR's Annual Holiday Party and Awards Event will be held virtually this year on Dec. 2 at 6 p.m. Although KCRAR cannot host its members in person for safety reasons, it is still planning a celebratory evening where award winners will be announced, 2021 KCRAR President Tony Conant will be installed, and more surprises for attendees.
The evening will begin with a mixology session, where J. Rieger Beverage Director Andrew Olsen will walk attendees through the steps to make a special Holiday Party cocktail. All attendees will receive the recipe in advance to prepare for the session.
Event emcees Alex Goering and Andrea Sheridan will guide virtual attendees through the evening from 2020 President remarks to 2021 President installation and more.
KCRAR's REALTOR® of the Year, Salesperson of the Year, Industry Partner of the Year, Newcomer of the Year and Community Service Award winners will also be announced during the event.
Members can register for this free live stream event here and use #kcrarholidayparty to join the conversation on social media.