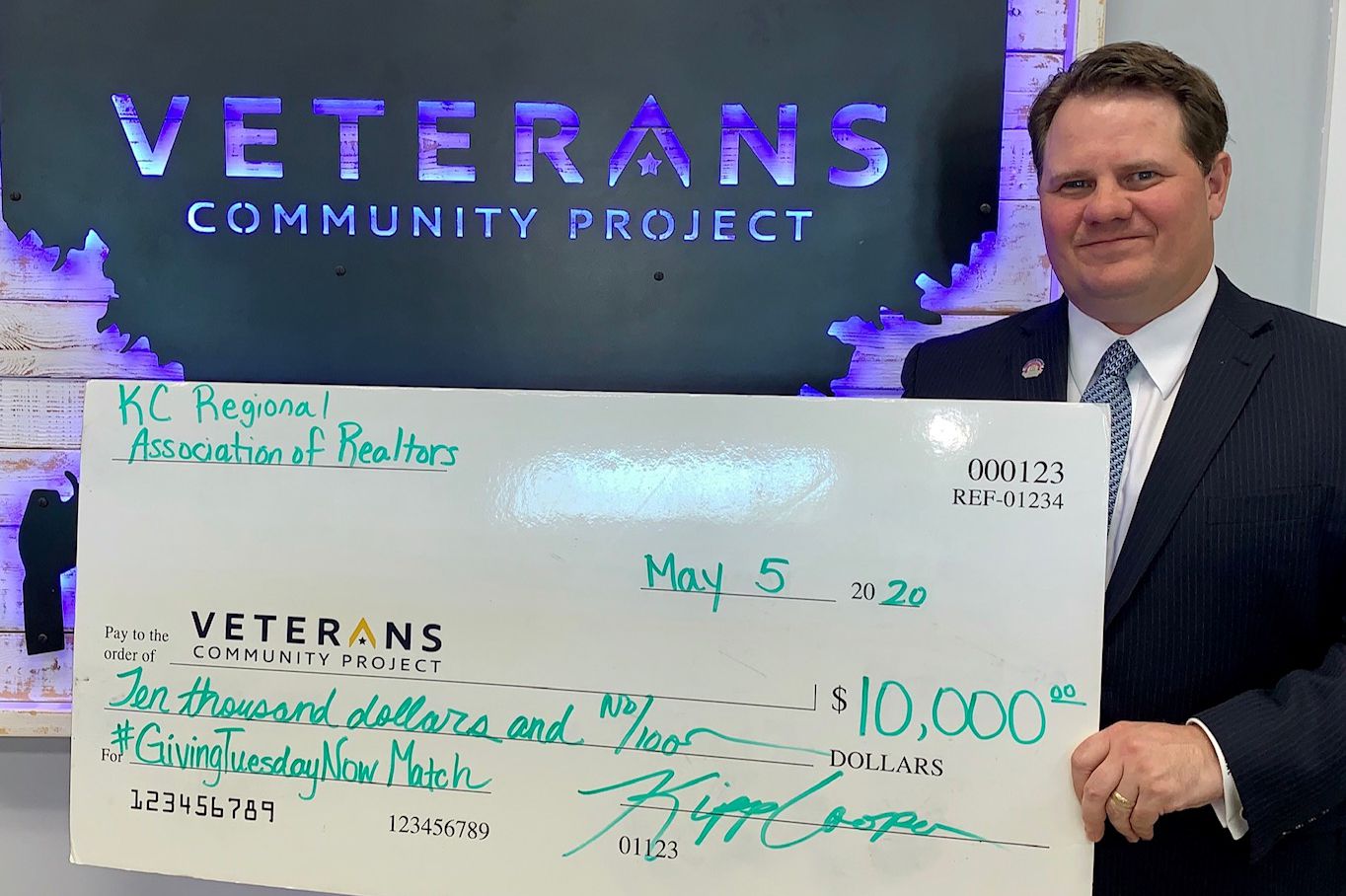 In recognition of Giving Tuesday, the Kansas City Regional Association of REALTORS® Charitable Foundation is matching donations to Veterans Community Project (VCP), up to $10,000. VCP is a local non-profit organization that works to eliminate veteran homelessness through its tiny house village and its veterans outreach center.
This donation was offered to aid in VCP's efforts to provide meals to homeless veterans and its logistical assistance to foodbanks that serve the community, including non-veterans.
"The homeless have been especially hard hit during this pandemic and our KCRAR REALTOR® Charitable Foundation is proud to assist during this great time of need," KCRAR and Heartland MLS CEO Kipp Cooper said. "I want to give a special 'thank you' to our members and volunteer leaders for all they are doing in the community through initiatives like delivering food to front line workers, making masks, and more. If you can't volunteer in person but you can afford to give a little, this is certainly a great way to show REALTORS® care and are great 'neighbors.'"
During the COVID-19 pandemic, VCP has launched the COVID Veterans Response Program for Stabilization, through which they assist veterans during this crisis who may never have had to reach out for assistance before. This is program was launched in addition to the efforts VCP runs not only to help homeless veterans, but to help any veterans who need assistance.
One of the co-founders of the organization, Mark Solomon, is a KCRAR member and long-time REALTOR®. He founded VCP with three fellow combat veterans with the goals of eliminating veteran homelessness in Kansas City, and since then the organization as expanded to Longmont, Colo. with a goal of serving eight communities by 2022.
Donate at veteranscommunityproject.org to have your donation matched.