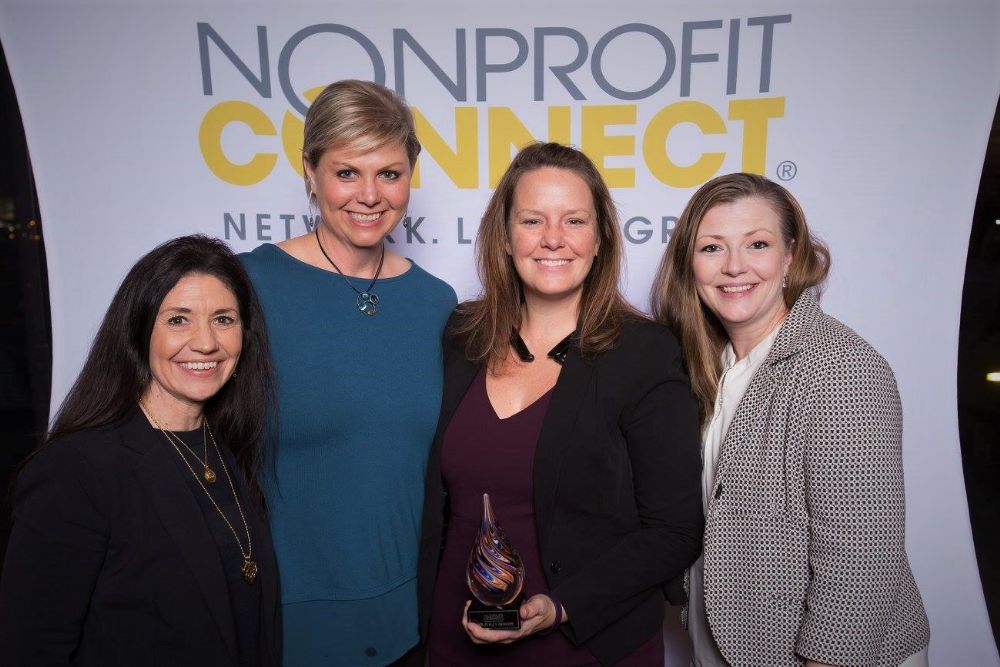 KCRAR was awarded a Philly Award on Nov. 15 for its short
video on the 2016 Rock the Block event. The Philly Awards are awarded annually by
Nonprofit Connect, a regional association serving individuals in the management
of nonprofit organizations, to highlight the superior marketing efforts of
regional organizations. This year, KCRAR was among those honored, receiving a
Silver Award in the highly competitive Short Video category.
In total, Nonprofit Connect
honored 39 nonprofit organizations and 27 creative agencies and
freelancers for excellence in marketing and communications at the 2017 Philly
Awards. Nonprofit Connect received over
180 entries from 80 different nonprofits in 2017. Entries were evaluated by
Nonprofit Connect's judging panel featuring local marketing experts in the
nonprofit and for-profit industries.
KCRAR's Rock the Block video followed the team of REALTORS®
who volunteered last year to help restore a block of homes in Kansas City.
Volunteers painted, landscaped and refreshed the aesthetics of 14 homes, which
was shown in the short video filmed and edited by the Kansas City creative
agency, Hint.
See the award-winning video here.
KCRAR was recognized among local organizations such as
Children's Mercy Hospital, Susan G. Komen Greater Kansas City and Harvesters
and was proud to see partner organizations taking home awards for their
marketing initiatives as well. Among those was Veterans Community Project, an
organization that was co-founded by local REALTOR® Mark Solomon.