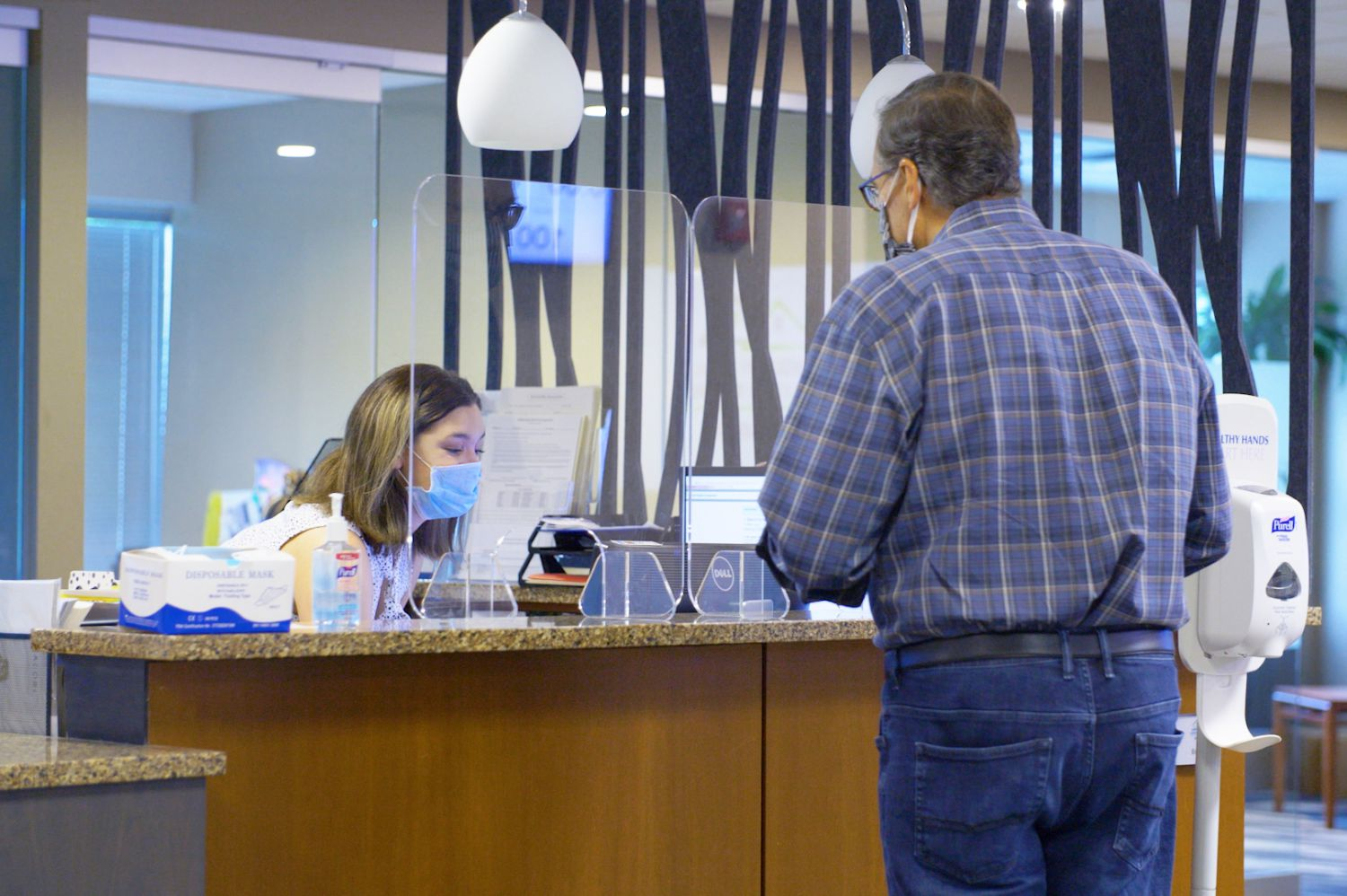 KCRAR is pleased to announce the reopening of its Leawood office and REALTOR® store for in-person services, including a new curbside pickup service, for greater convenience and to keep members safe.
KCRAR is encouraging all office visitors to wear a mask and sanitize their hands upon entry. Hand sanitizer is available throughout the lobby and classroom and a complimentary mask will be offered to any visitor without one. Signs are posted throughout the lobby encouraging visitors to keep a six-foot distance between themselves and others to comply with recommended social distancing practices. The front lobby is also being sanitized every 90 minutes.
For those who still might not be comfortable entering the office building, KCRAR is offering a new no-contact curbside pickup service for store purchases at the Leawood office. Members can see what products are available for curbside pickup by visiting KCRAR.com/curbside, then they can place their orders over the phone to 913-661-1600. When they arrive at the Leawood office, a member of the KCRAR staff will deliver the purchase straight to the member's trunk.
Curbside pickup will also be available for lockbox pickup. After all paperwork is submitted electronically, members can have their lockboxes delivered to their trunk upon arrival to the KCRAR Leawood office.
As another measure of precaution, KCRAR encourages those who are joining KCRAR and HMLS to submit their application by email and meet with one a member of our membership team by Zoom meeting. Zoom meetings may be set up with the membership department by appointment, or members may use KCRAR's newly configured "Zoom Room"when they drop off their application.
The KCRAR St. Joseph office has also reopened with added safety measures, and the Warrensburg office will be opening soon, after painting and carpet installation is complete.
Classes will continue to be offered exclusively online until June 17. After that, live classes will resume with limited student counts and added safety precautions in place. Zoom webinar courses continue to be available for registration in the KCRAR Member Portal.