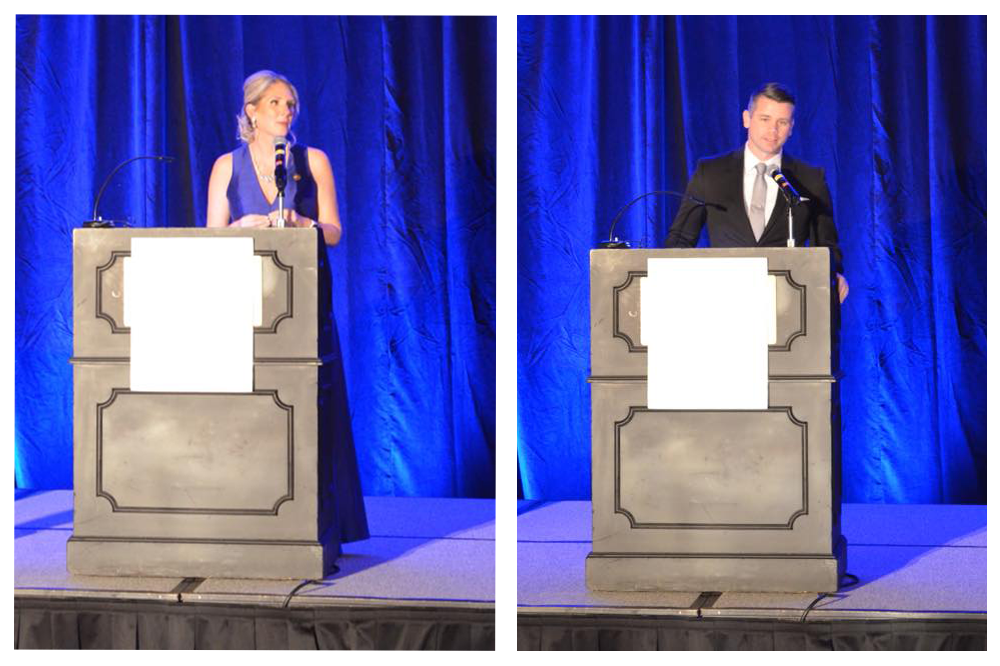 KCRAR installed its 2020 president, Bobbi Howe, during the
KCRAR Annual Holiday Party, Awards & Installation event held at the Intercontinental
Hotel on the Plaza. About 400 KCRAR REALTOR® members, Industry
Partners and guests attended the event.
2019 KCRAR President Steve Moyer, was recognized during the
event by Missouri REALTORS® President Brenda Oliver with the Eagle Award.
"The eagle represents vision and freedom," Oliver
said from the podium. "As local president this year you 'embraced the change'
and led this association to achieve more than others thought was possible."
2018 National Association of
REALTORS® (NAR) President Elizabeth Mendenhall installed Howe as the 2020
president of KCRAR, and Howe's son, Alex, announced
the 2020 Board of Directors Howe will be leading in the coming year.
2019 HMLS President David Nichols officially passed the
gavel on to Michael Pierce, introducing him as the 2020 President of Heartland
MLS.
"The
caliber of our volunteer leadership has always been second to none and that
legacy of excellence will certainly hold true as Bobbi and Michael step into
their new roles for 2020," CEO Kipp Cooper said.