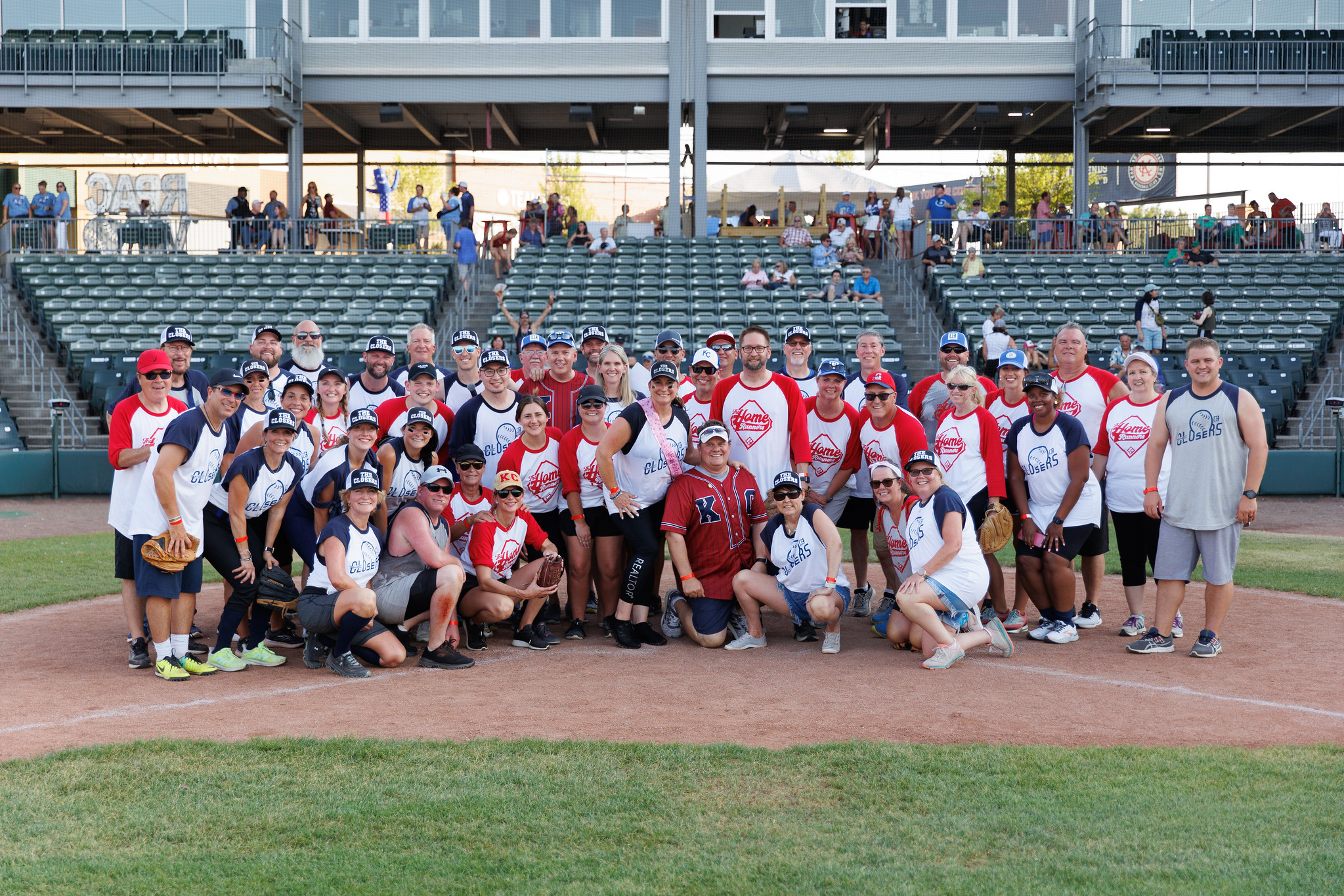 The Closers and the Homerunners took Legends Field again for the annual American Dream Auction and "League of R Own" softball game, this year raising $87,770 for the REALTORS® Political Action Committee (RPAC). Around 200 REALTORS®, Industry Partners, family and staff gathered at the home of the Kansas City Monarchs on Wednesday for this fundraising event.
Dozens of local REALTORS® took the field to play an exhibition softball game, spectated by the crowd of live auction attendees. After the National Anthem was sung by 2022 Heartland MLS President Alex Goering, the ceremonial first pitch was thrown and caught by 2023 Missouri REALTORS® President Andrea Sheridan and 2023 Kansas Association of REALTORS® President Thomas Howe.
"The League of R Own softball game and auction was a great time," West said. "We were able to socialize with our REALTOR® family, network, laugh and have fun all while raising a record amount for RPAC. What a wonderful way to support private property rights!"
The silent auction, which began online on Sunday, ran through the end of the live auction, accounting for just over $36k of the total funds raised. Between the live auction and silent auction, over 2,000 bids were placed on hundreds of auction items. These RPAC funds will be used to support political candidates locally and nationally who support property and homeownership rights.
This event was made possible with the support of event sponsors USA Mortgage and Security 1st Title.