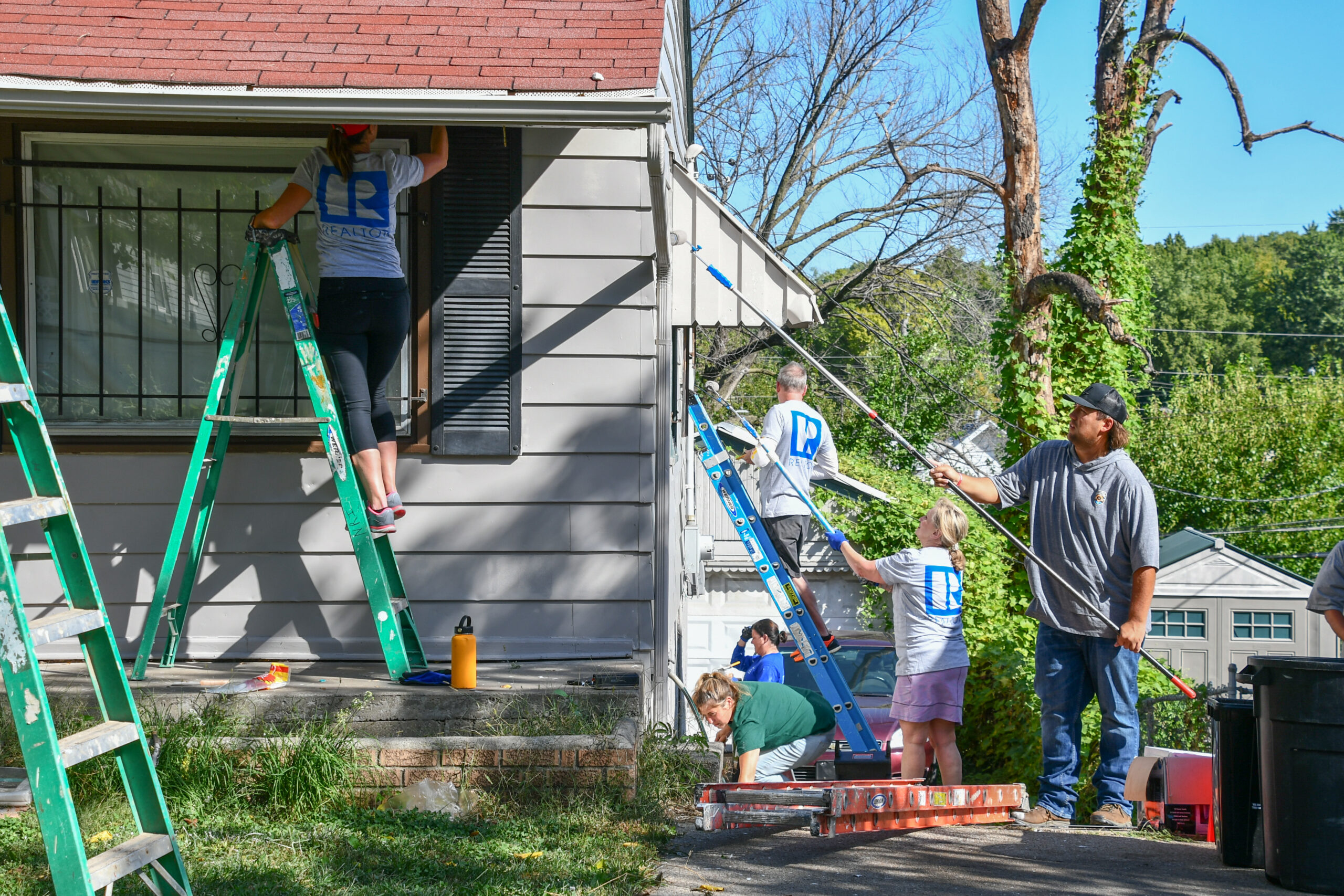 KCRAR and Habitat for Humanity of Kansas City's annual REALTORS® Rock the Block event took place this week over the course of four days in Kansas City, Mo. The event brought nearly 200 REALTORS® together from across the Kansas City region to serve the residents of the Lykins neighborhood by doing minor home repairs, including painting, landscaping and more.
"I've been looking forward to this event all year," KCRAR President Tony Conant said, "and I love seeing all the hard work of our REALTOR® members and Industry Partners, volunteering their own time and energy to demonstrate their dedication to the community! We are more than just agents. We abide by a code of ethics, and we are here far beyond the transaction to lift up the communities we serve, as REALTORS®–that's who we 'R'!"
Last year's REALTORS® Rock the Block event had to be canceled for the safety of the community, but KCRAR and Habitat KC came back this year with a new solution to keep their volunteers as safe as possible. Instead of hosting a one-day event, REALTORS® spread out over four days to avoid large gatherings while still doing the work to serve their community.
This year's REALTOR® volunteers worked on 12 homes over the course of the week, beginning Tuesday, and wrapped up the week with a block party in the neighborhood to celebrate the community.
The 2021 REALTORS® Rock the Block event was made possible by the following sponsors, home adopters and donors:
Heartland Title
The Northrop Team
Continental Title
Women's Council of REALTORS® Kansas City
Meridian Title Company
Secured Title of Kansas City
Fairway Independent Mortgage, Doug Sander
First American Title
Home Warranty
Berkshire Hathaway
Better Homes and Gardens Real Estate Kansas City Homes
Keller Williams
Realty Executives of Kansas City
ReeceNichols North Kansas City
ReeceNichols Overland Park
RE/MAX State Line
The Rob Ellerman Team
YPN/KC
Horner Realty KC LLC
McClelland Real Estate LLC
Freeman Holdings LLC