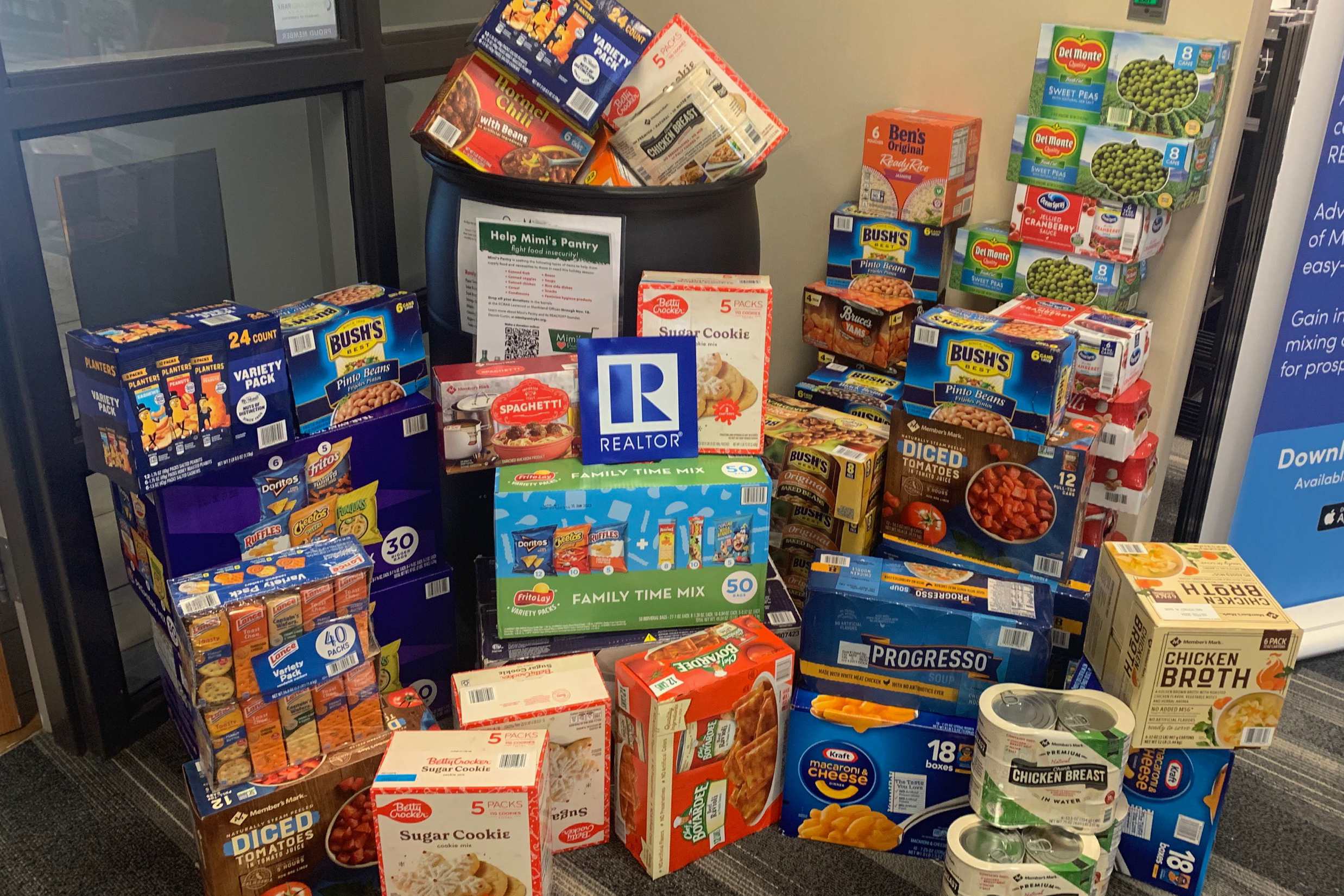 REALTORS® from around the Kansas City region joined together in November in support of Mimi's Pantry, a REALTOR®-founded non-profit fighting food insecurity in Kansas City. Together, Kansas City REALTORS® and Industry Partners donated a total of two barrels of goods and $1,398.40.
KCRAR placed donation barrels in its Northland and Leawood offices from Nov. 1 through Nov. 18, in which members dropped off donations for Mimi's Pantry, including canned fruit and vegetables, cereal, soups and more. By the end of the drive both barrels were full with donations.
Mimi's Pantry was founded in 2019 by KCRAR member Dennis Curtin. Its mission is to "bridge the gap for individuals and families who are faced with the challenge of having enough nourishing food available to them," according to its website. It operates similar to a typical grocery store, where patrons can "shop" from its selection of healthy food choices, including meat and dairy.
Since its foundation, Curtin has been honored for the service Mimi's Pantry provides to the community with REALTOR® Good Neighbor Awards from KCRAR, Missouri REALTORS® and the National Association of REALTORS®. The latter is an honor only five REALTORS® receive each year across the United States.
The donations brought in by KCRAR's food drive will help Mimi's Pantry serve those in need this holiday season.