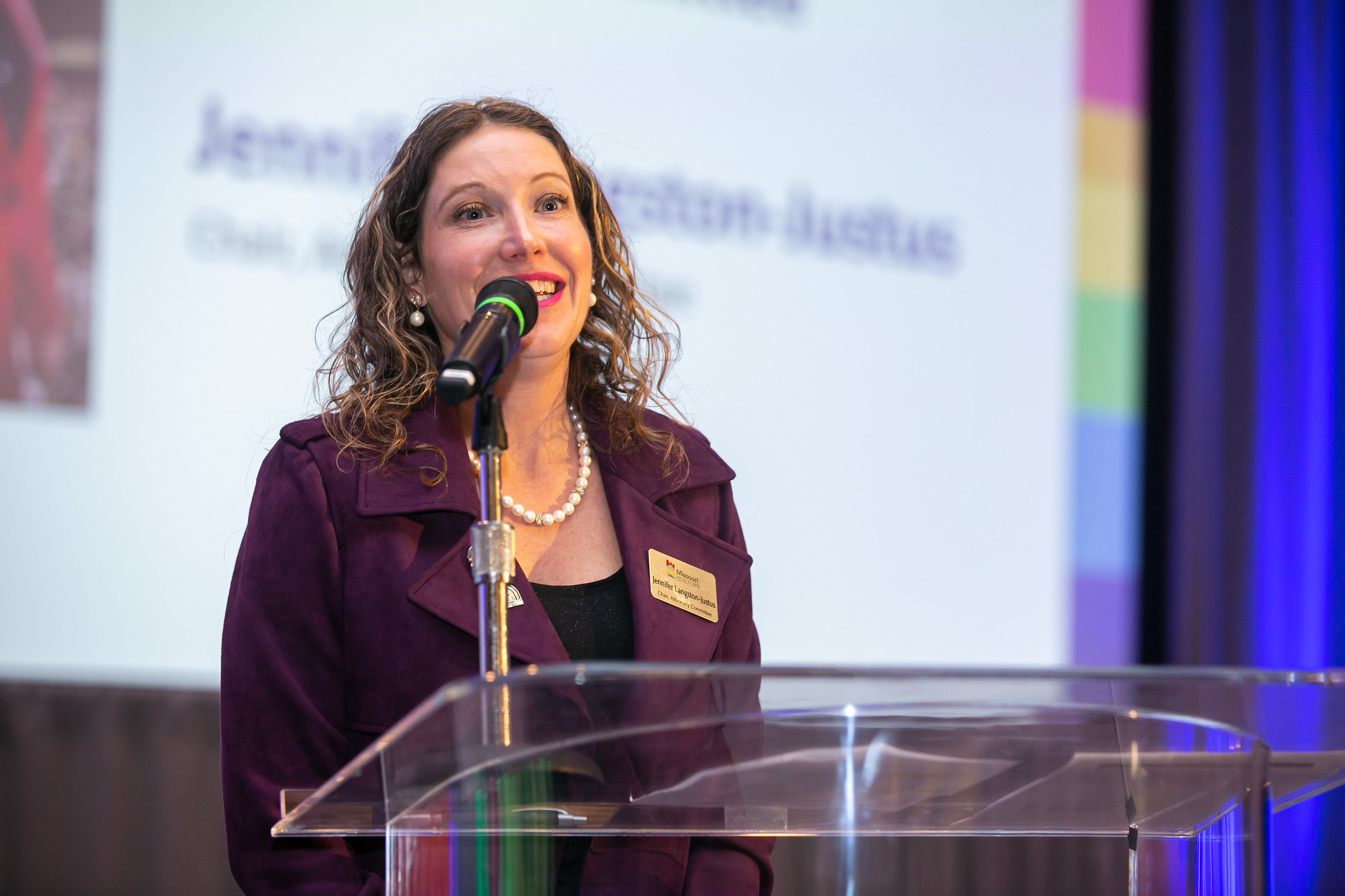 Jennifer Langston-Justus speaks at a MR Board of Directors meeting in January. Photo courtesy of Missouri Realtors®.
KCRAR member Jennifer Langston-Justus was named Missouri REALTOR® of the Year this week at the Missouri REALTORS® (MR) Fall Business Conference.
MR gives this award annual to a REALTOR® who exemplifies "REALTOR® Spirit." Nominees from across the state of Missouri are judged on adherence to the REALTOR® Code of Ethics, efforts to encourage good real estate practices, civic affairs within the local, state and association of REALTORS®, business accomplishments and more.
Langston-Justus is the broker of Dream Properties Real Estate. She is heavily involved in the REALTOR® community at the local, state and national levels, and she currently serves on the MR Board of Directors. She demonstrates a dedication to political advocacy, serving as 2023 chair of KCRAR's RPAC Trustees for Missouri as well as sitting on the KCRAR Missouri Advocacy Committee and the REALTOR® Party Advisory Group. She is a RPAC Hall of Fame for lifetime investment, a Platinum "R" Investor annually and a President's Circle investor.