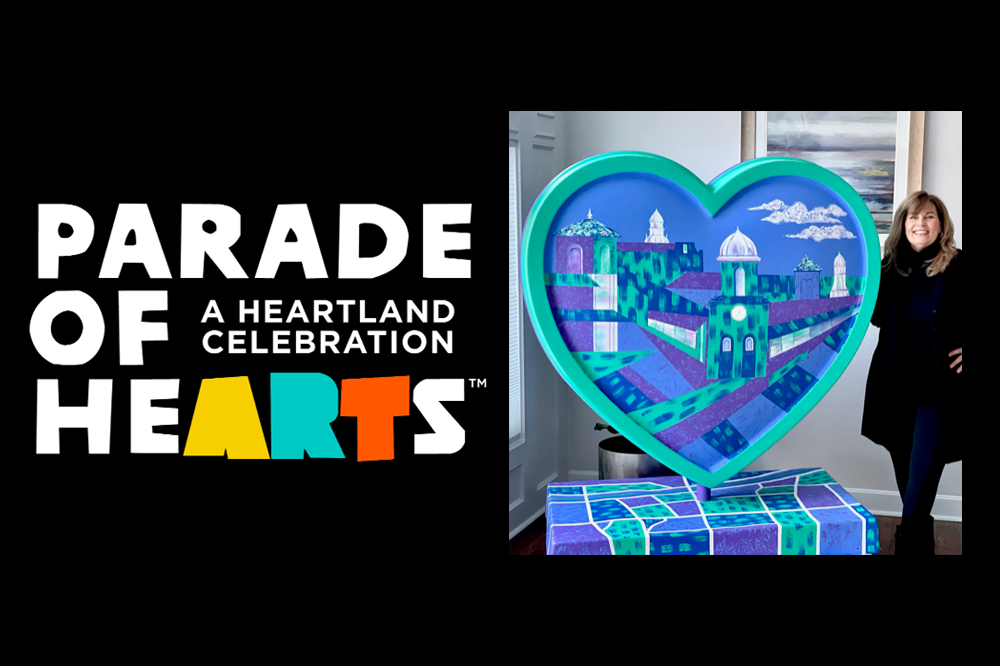 The Parade of Hearts displays the work of 154 local artists on 5-foot-tall heart sculptures across the Kansas City region. Included in those featured artists is Kansas City REALTOR® Carol Waller whose heart, titled "The Jewels of the Heartland," is on display on the corner of Nichols Road and Pennsylvania Avenue at the Country Club Plaza.
Waller said her heart installation was inspired by a "jewel" of Kansas City: the Country Club Plaza.
"With such a rich history and beautiful architecture, it's a landmark like nowhere else in Kansas City," Waller said. "Personally, it represents a happy place for me. I have so many great memories of gatherings with family and friends for birthday celebrations, festivals and holiday lighting ceremonies. The Plaza is a place for everyone, every race and every cultural background, to gather and celebrate life's special moments."
Waller's design was selected from over 700 heart submissions, 154 of which are currently on display through May across the region as a part of the Parade of Hearts public arts experience, which aims to demonstrate unification in the Kansas City community.
"Each artist created a heart with a message of hope and unity," Waller said. "Some of the hearts were designed by groups of friends, coworkers and students. The scope of this project alone has brought so many people together with one purpose, to heal and unify our city and to be an example for other cities across the nation."
Waller attended the Kansas City Art Institute, and she said her career as an artist often works hand-in-hand with her career as a real estate agent, including her eye for interior design.
"My artwork and photography are often installed in the homes of my clients to add color and interest before putting their home on the market," Waller said.
Kansas Citians can locate the heart installations around the city using the Parade of Hearts mobile app. Each heart also features a QR code to hear from the artist and learn about their inspiration for their design.