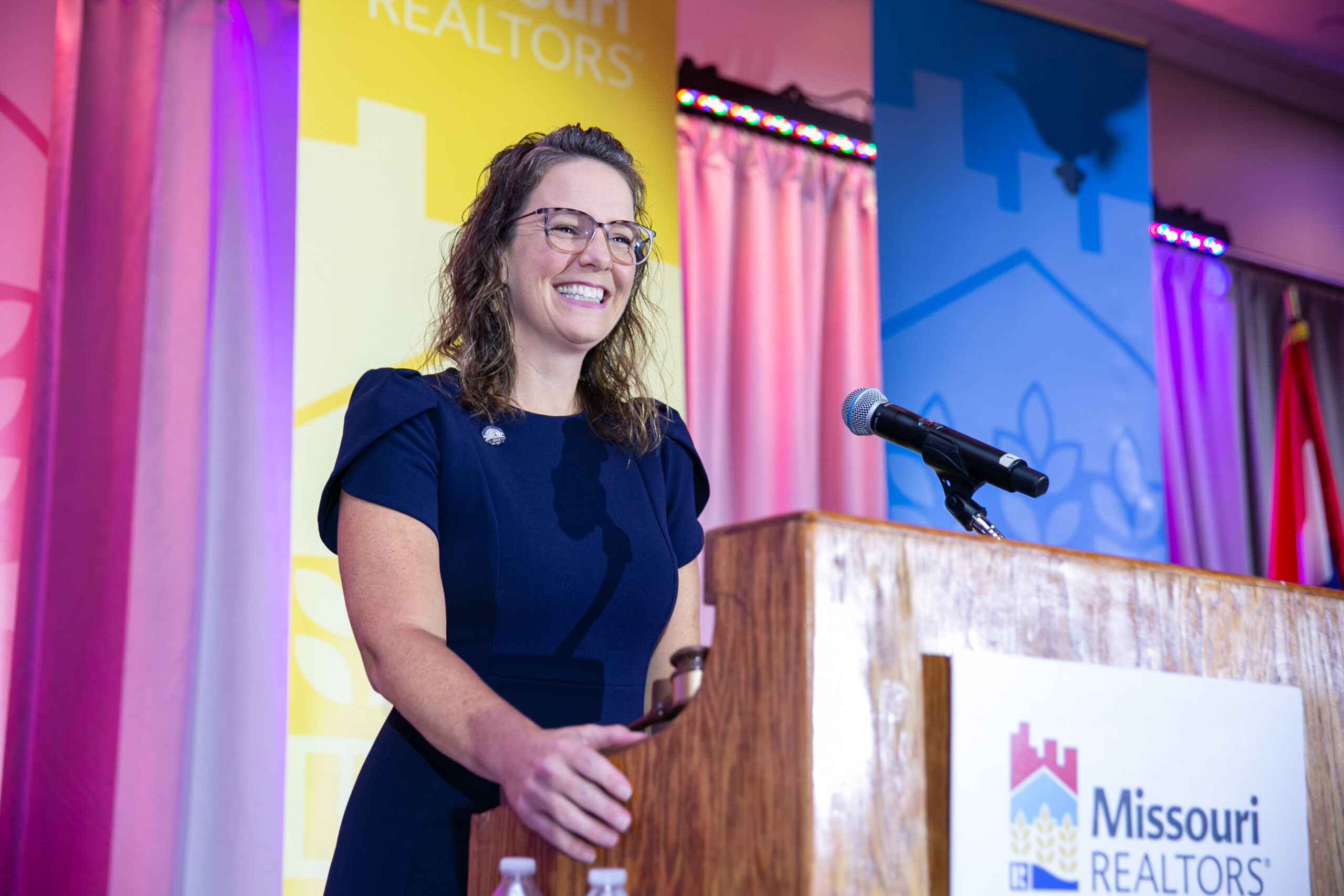 Photo courtesy of Missouri REALTORS®
KCRAR Past President Andrea Sheridan was installed this week as 2023 Missouri REALTORS® (MR) President at the MR Winter Business Conference in Kansas City. The event was rainbow themed, which Sheridan used as a metaphor to encourage to members to shine their L.I.G.H.T. — love, invite, grow, help and time.
"We take a lot of diverse individuals from across the state," Sheridan said at the event. "We bounce the light of ideas off the walls of issues challenging our industry. And, from the willingness of people shining their light, the rainbow of progress is made with what we do here."
National Association of REALTORS® 2023 President Kenny Parcell flew in to attend the event and officially install Sheridan into her position as president. Upon taking the stage, he shared with the audience his personal testament to Sheridan's character.
"I always think it's the president for the right season," Parcell said on stage. "I cannot think of another person that's more poised and ready to serve on any state in this country than what you have in front of you."
Sheridan will be leading the state association alongside fellow KCRAR Past President Bobbi Howe, who was installed that night as MR Treasurer, as well as President-Elect Derek Schriewer (Franklin County), Treasurer-Elect Brian Jared (Springfield) and Immediate Past President John Mayfield (Southwest Missouri).
The Missouri Chapter of Women's Council of REALTORS® (WCR) also honored two Kansas City REALTORS® Terri Gilgour, who was installed as Missouri WCR President, and Lin Van Meter, who was awarded the WCR Member of the Year.