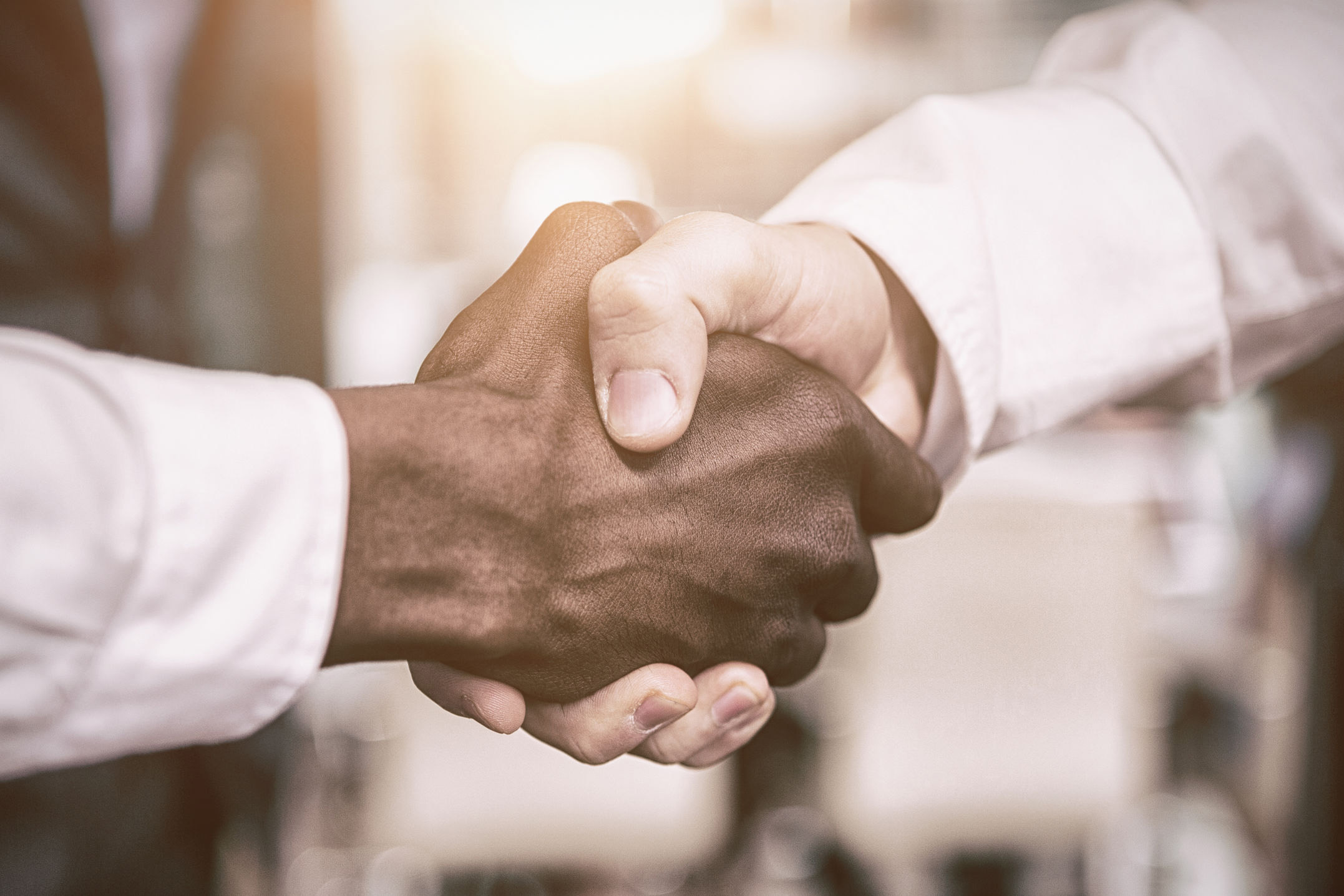 by Melissa Dittmann Tracey, REALTOR® Magazine
REALTORS® who engage in hate speech or discriminatory conduct even outside of their real estate practice could face disciplinary action under the Code of Ethics. The National Association of REALTORS®' Board of Directors on Friday approved a proposal intended to hold members to a higher standard of ethics in everything they do. The board meeting was held during the virtual 2020 REALTORS® Conference & Expo. NAR President Vince Malta called the passage of the proposal "a monumental moment for NAR" in reaffirming its commitment to fair housing.
The changes go into effect immediately but do not retroactively apply to members' past activities or actions. REALTORS® who make discriminatory remarks, on their business or personal social media accounts, can be subject to disciplinary action.
NAR's Professional Standards Committee first developed the new rules this past summer after nationwide social unrest following the death of George Floyd. Local, state, and national REALTOR® associations reported receiving an "unprecedented" number of complaints about members posting hate speech on social media.
"I applaud NAR's Board of Directors and our Professional Standards Committee for their efforts to raise the bar on the professionalism and private speech of America's 1.4 million REALTORS®," Malta said Friday. "Combating and overcoming bigotry and injustice starts with each of us. REALTORS® today took tangible steps to ensure we are held to the highest possible standard while providing a mechanism of enforcement for those who violate our new policies."
The new rules extend Article 10 of the Code, which already prohibits discrimination in professional services and employment practices, to include discriminatory speech and conduct. Article 10 prohibits REALTORS® from discriminating on the basis of race, color, religion, sex, handicap, familial status, national origin, sexual orientation, or gender identity. The new Standard of Practice, 10-5, will now state: "REALTORS® must not use harassing speech, hate speech, epithets, or slurs" against members of those protected classes.
The board also approved a revision to NAR's bylaws to expand the definition of "public trust" to include all discrimination against the protected classes under Article 10, as well as all fraud. Going forward, associations will be required to inform their state real estate licensing authority of final ethics decisions that hold REALTORS® in violation of the Code in instances involving real estate–related activities and transactions where there is reason to believe the public trust may have been violated.
Prior to approval, the hate speech proposal was reviewed and thoughtfully debated by members. Some suggested the Code shouldn't change, and instead, the proposal should become a conduct suggestion. Others expressed concern that the new standard could be viewed as violating the First Amendment right to free speech. NAR, however, is a private association that is supported by member dues and, therefore, has the ability to impose ethical duties on its membership, according to FAQs from the Professional Standards Committee.
Other board members welcomed the no-tolerance policy against hate speech, saying that discrimination on the part of any real estate professional reflects poorly on the entire membership. Board member Maurice Hampton, speaking in favor of the proposal, said the nation's 1.4 million REALTORS® are "not looked at as individuals. We are looked at as a whole. We have a fiduciary duty to protect the REALTOR® brand."
Board member Boyd Campbell, echoing support for the proposal, said the policy should not be looked at as solely a race issue. It applies to protecting all classes outlined in Article 10 of the Code. "We have a choice to be a REALTOR®. And if you choose to be a REALTOR®, you have certain qualifications, characteristics, and duties that you have to fulfill," Campbell said.
Any complaint alleging a violation of Article 10's prohibition on hate speech can now be brought to a hearing panel at a local REALTOR® association. Members accused of violating the standard of practice will be given an opportunity to present their case and defend themselves before the hearing panel, which would weigh the specifics of the alleged violation, whether the comments were made inadvertently or unintentionally, and whether the member has any previous ethics complaints. NAR's professional standards policies include a defined process of checks and balances to protect members and evaluate potential Code violations.
NAR's Professional Standards Committee will continue to develop case interpretations to assist members and professional standards enforcement volunteers understand the Code. NAR has produced training and resource materials to assist leaders with understanding and implementing the changes and will roll those out in the coming weeks.
Other Highlights From the Board of Directors
Bringing more consistent standards to MLSs. The board voted to adopt eight recommendations aimed at strengthening accountability on the part of REALTOR®-owned MLSs, as well as their participants and subscribers nationwide. Read more about the changes.
Urging greater support for policies and tax incentives to combat housing shortages. The board approved recommendations from the Federal Taxation Committee to help address housing shortages that continue to plague markets nationwide. For example, aimed at increasing more For Sale inventory, the board approved a motion to support tax policies that would provide financial relief to older homeowners and others who have lived in their principal residence for decades who may be discouraged from selling because they would be subject to "excessive" capital gains taxes. The board also approved a recommendation that the association support tax proposal policies aimed at increasing housing inventory. That could include tax credits to reduce the cost of converting commercial properties to residential units, or tax credits to encourage the hiring and training of residential construction workers.
Recognizing two REALTORS® with Distinguished Service Awards. For 40 years, NAR has honored members for outstanding contributions to the industry and leadership demonstrated within their local communities. Two REALTORS® with more than four decades in the industry were recognized this year as the 97th and 98th DSA recipients: Diana Bull, chief financial officer and broker-associate with Pacific Crest Realty in Santa Barbara, Calif.; and Michael Ford, broker-owner of Coldwell Banker Heritage Homes in Western Memphis, Ark.
Growing the industry's virtual connections: Malta recognized the industry's ability to quickly pivot as the COVID-19 pandemic began this spring in the U.S. At the onslaught of the outbreak, NAR relaunched its "Right Tools, Right Now" initiative, which was conceived in 2009 in the midst of the Great Recession. The program offers a collection of free or discounted tools to help members in their business, such as through access to education and training, real estate reports, and more. Through RTRN, NAR and its subsidiaries have been able to supply members with $25.5 million in programs since the pandemic began. During the pandemic, NAR membership has hit a new record high: As of Oct. 31, there are 1.422 million REALTORS®, NAR Treasurer Jon Flor said.
Malta also acknowledged the real estate industry's ability to adapt to a virtual world and keep real estate thriving. Thousands more REALTORS® have become involved in industry activities via increased virtual training and conference offerings; NAR has had several recent advocacy wins; and the association has implemented new fair housing and homeownership initiatives to increase training. "2020 has marked a big year in real estate on multiple fronts, faced with racial tensions and a global pandemic," Malta said. "REALTORS® have made history in many ways this year. Whether through our unmatched advocacy wins or the creative ways we've connected with one another, our clients, and our communities, REALTORS® have proven that we can pivot nimbly and decisively to sustain our industry."
— Reprinted from REALTOR® Magazine Online, November 2020, with permission of the National Association of REALTORS®. Copyright 2020. All rights reserved.