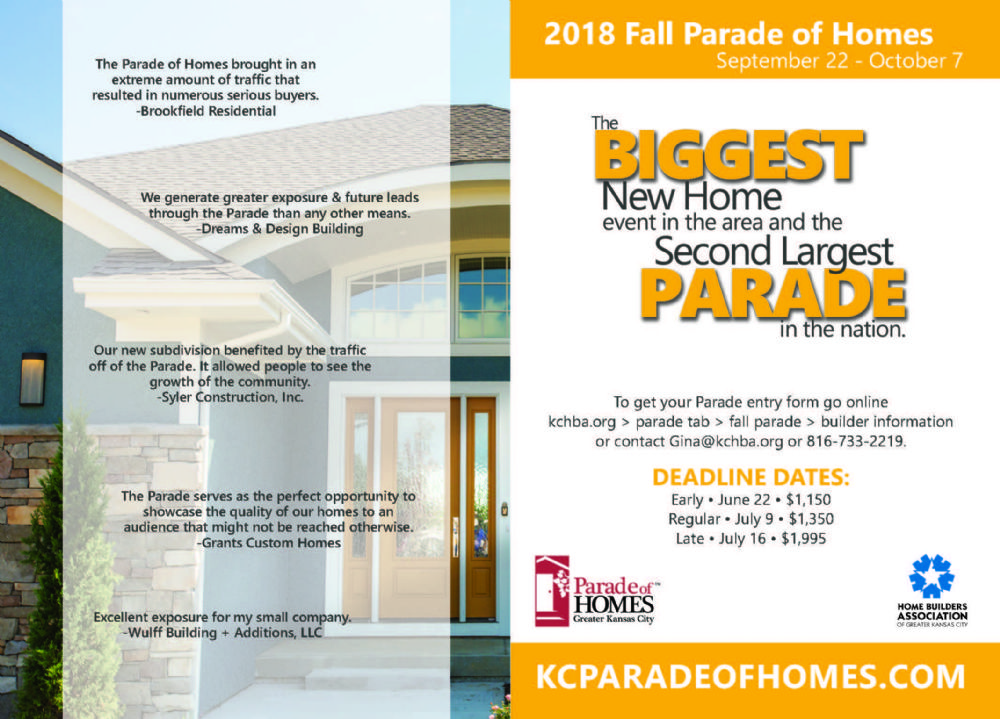 Deadlines are approaching for the 2018 Fall Parade of Homes.
The Home Builders Association of Greater Kansas City is asking for Parade entry
form submissions by June 22 for early registration. This year the Parade will
take place from Sept. 22 through Oct. 7.
Th KC Parade of Homes touts the biggest new home event in
the area and the second largest parade in the nation. New homes anywhere in the
Kansas City area are eligible for the parade. Interested builders can get their
Parade entry forms at kchba.org under the Parade tab.
Deadlines are as follows:
Early – June 22
Regular – July 9
Late – July 16