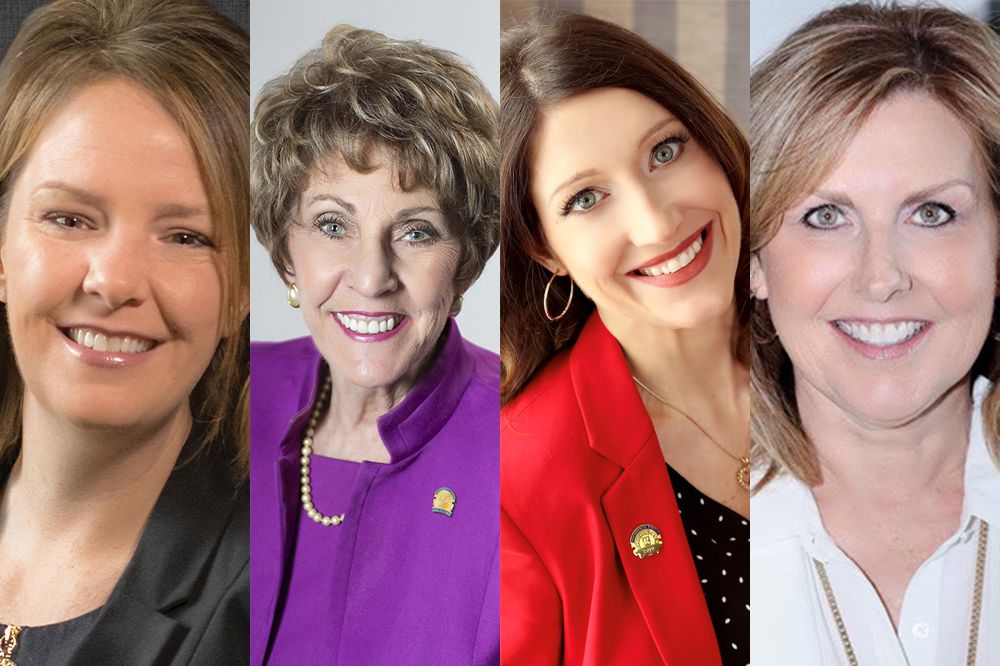 Missouri REALTORS® held their annual business conference
this week in St. Charles, Mo. Among the highlights of the conference were the
announcements of the organization's highest honors and achievements.
Two KCRAR past presidents were elected into state and
regional leadership roles. 2018 KCRAR President Andrea Sheridan was elected to
be the 2021 treasurer of Missouri REALTORS® (MR) and 2013 KCRAR President
Brenda Oliver was elected as 2022 Regional Vice President of Region 9. In
addition to these honors, KCRAR member Jennifer Langston-Justus was elected as
a National Association of REALTORS® (NAR) Director, and 2018 KCRAR Community
Service Award Winner Susan Gale was honored as MR's 2020 Good Neighbor Award
Winner.
Sheridan not only served as president of KCRAR in 2018, but also
as an MR Director for KCRAR and on many other local, state and national
committees. She is the current 2019 Missouri Residential Real Estate Council
President.
Oliver has served the last year as 2019 MR President. In her
new role as 2022 Regional Vice President for Region 9, she will oversee the
work of the Association, serve as a NAR spokesperson, attend the region's
conferences and chair the regional caucuses.
Langston-Justus has been an active member of KCRAR, currently
serving on the Board of Directors, multiple advocacy committees and as an MR
Director for KCRAR.
Gale received the MR Good Neighbor Award for her work as
President of Kyle's Gift, a foundation named after her late son that offers
grants to children and adults with special needs. As the MR award recipient,
she received a $2,500 contribution to her foundation.
"We are so proud of our members who stepped up to run for
office. In addition to running successful businesses, they also give of their
time serving our members and protecting our industry," KCRAR President Bobbi
Howe said. "And Susie is so deserving of this Good Neighbor Award. Her story is
heartbreaking, but it is truly beautiful to see how she turned something so
tragic into a way to help and serve the special needs community. We are honored
and blessed to be associated with such an amazing and caring person."