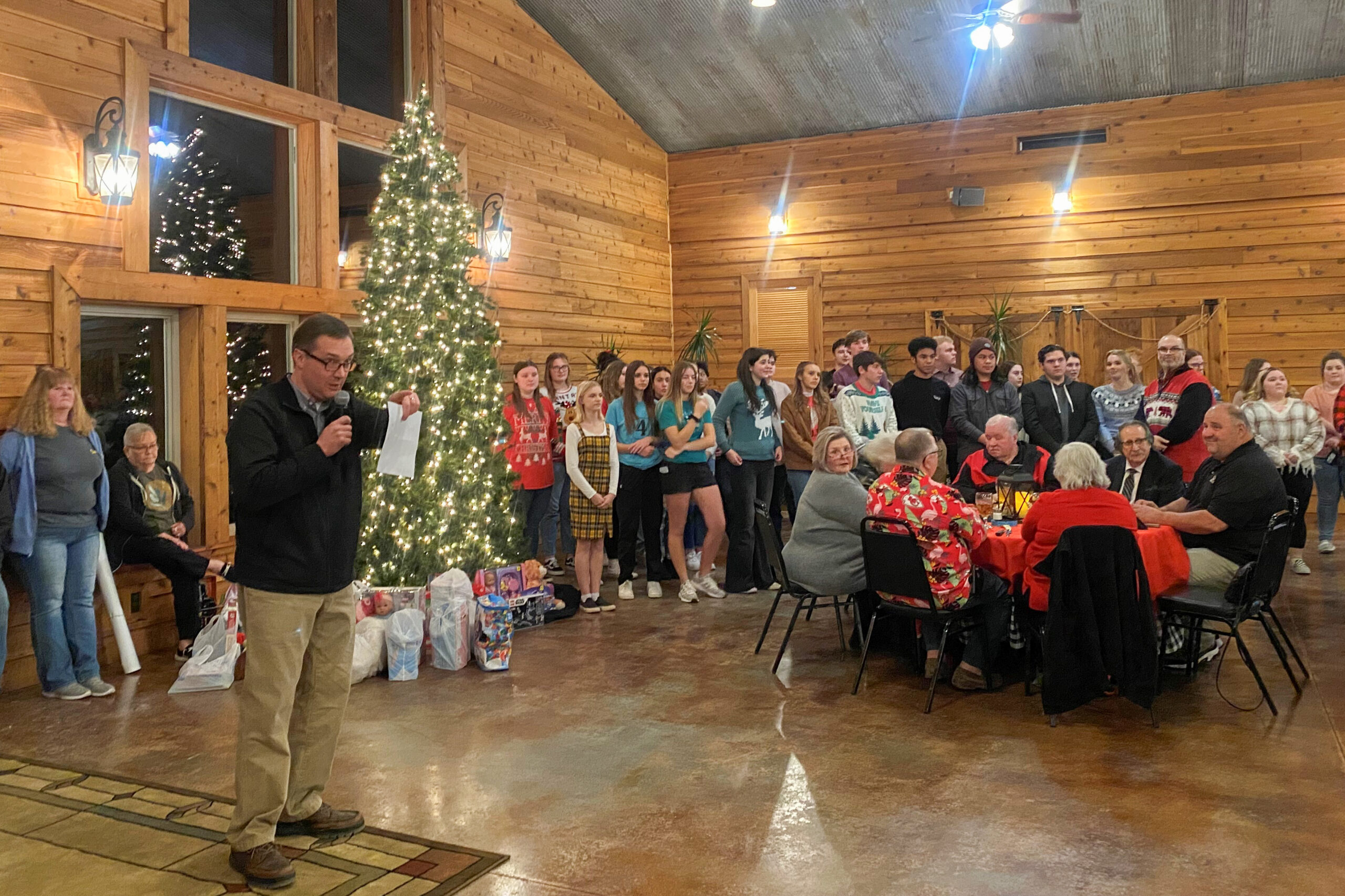 The Five County Chapter of KCRAR gather dozens of toys for the Nevada, Mo. Fraternal Order of Eagles at its recent holiday party at Gobbler's Roost. The chapter also held a raffle to raise funds for this year's scholarships, which it awards annually to graduating high school seniors.
The Fraternal Order of Eagles (FOE) is a non-profit organization that donates to local communities, fundraisers charities and more. Toys donated at the Five County Chapter holiday party will be going toward the Nevada FOE toy drive. New items from stuffed animals to dolls to bicycles were donated by members of the Five County Chapter.
The funds raised during the holiday party for the Five County annual scholarship program will be just a portion of the funds awarded to students graduating from high schools in the Five County area in May.