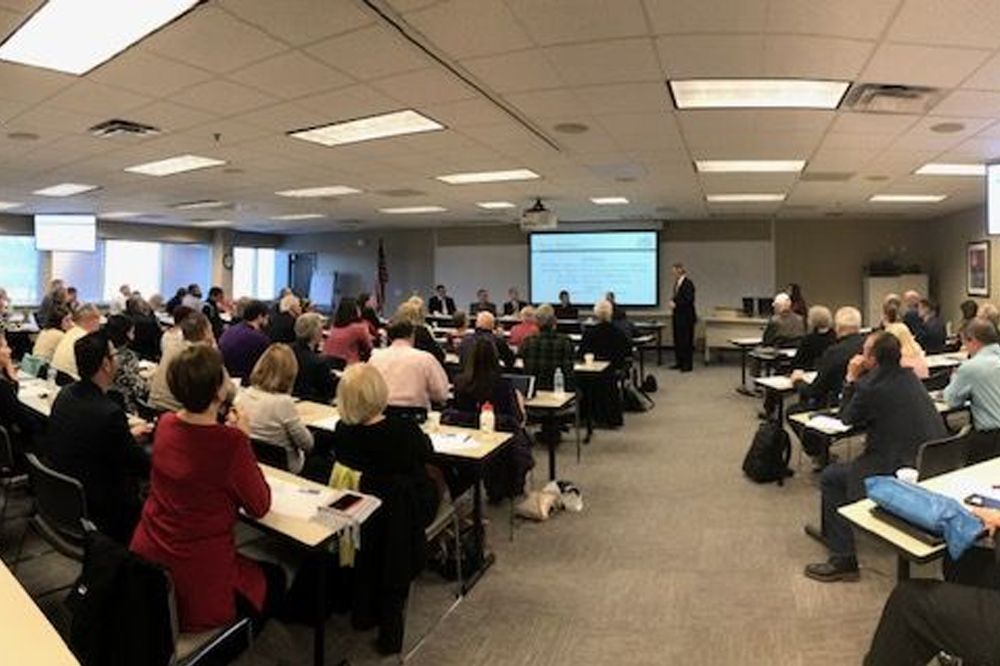 A panel of legal experts from Kansas and Missouri spoke to
brokers on Friday, Dec. 1 in the KCRAR classroom. KCRAR Corporate Attorney Jim Hubbard
moderated a discussion between Kansas and Missouri Real Estate Commission
Directors Erik Wisner and Terry Moore, Kansas and Missouri Legal Hotline
Attorneys Vern Jarboe and Steve Graham, and Field Supervisor for Missouri Real
Estate Commission Brenda Weston. If you missed the panel, here are a few key
takeaways.
Agents should identify
their brokers on all advertising
Both Wisner and Hubbard brought up the importance of
properly advertising on social media. They said even if an agent is advertising
on social media, the broker still needs to be identified. That means if an
agent has a Facebook page for his or her business, the broker should be
identified somewhere on that page to avoid a non-compliant advertising citation.
Or, if an agent is advertising a listing on a personal account, the broker
should be identified within the post on which that agent is advertising. Read
even more about advertising listings here.
Exclusive Right to Sell
Contract changes must be initialed by the seller and agent
In her discussion of most frequently cited violations,
Weston mentioned that both the seller's and the agent's initials need to be
present on all changes in an Exclusive Right to Sell contract. If you've made
an update to your Exclusive Right to Sell Contract, having just the seller
initial the change is not enough.
Be careful of how
you're using photos
Hubbard touched on the legal ways to use photos. If you
don't take the photo yourself, Hubbard said there are three ways to legally use
it: if you own it through work-for-hire, assignment or license to use. He
warned, however, that licenses to use often have specific usages listed. For
example, if you receive legal consent to use a photographer's image for
marketing a listing, then when that listing has been sold, you cannot use that
photo for any other purpose.
KAR legal hotline
will be available to Kansas brokers for free
Missouri brokers and agents already have direct access to a
free legal hotline through MR (Missouri REALTORS® Association). The KAR hotline
was previously available to brokerage firms for $116 (after a KCRAR subsidy). Jarboe announced that, effective Jan. 1,
Kansas brokers (or designated agents) will also have free access to the KAR legal
hotline. Read more about the KAR and MR hotlines here.