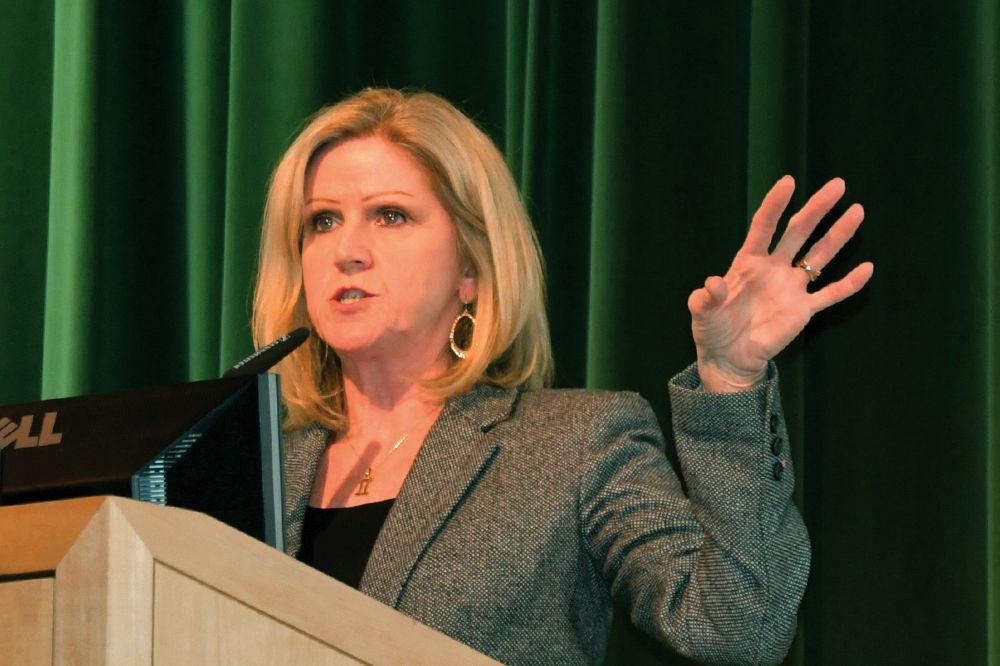 Dr. Christine Cooper, Regional Economist at CoStar Group,
addressed a crowd of nearly 200 KCRAR Commercial members and other real estate
professionals yesterday at the annual Commercial Forecast at the Kansas City
Public Library Plaza Branch.
"This is our largest event each year and a great opportunity
to talk about the commercial market with other professionals. We always
have a great turnout," KCRAR Commercial President Joe Oliaro said. "Dr. Cooper
with CoStar provided a lot of valuable information from a national scope."
Dr. Cooper presented data on the office, industrial, retail
and multifamily markets from both a national and Kansas City perspective. Although
Cooper predicted that commercial real estate may be at its peak for this
economic cycle and rising interest rates would challenge the value proposition
for most commercial real estate, she said they wouldn't harm multifamily real
estate.
After Cooper's presentation, an expert panel was moderated
by the President and CEO of the Kansas City Area Development Council, Tim
Cowden. The panel was made up of Brent Roberts of Block Real Estate Services,
Audrey Navarro of Clemons Real Estate, Mark Long of Newmark Grubb Zimmer and
Herb Warmbrodt of Hospital Real Estate Counselors®.
"Our seasoned panel provided lots of little nuggets and
insight into specific product types and activity throughout the metro," Oliaro
said. "I loved what our moderator, Tim Cowden, said regarding KCADC's efforts.
Kansas City is competing for business with markets much larger than our own and
winning. We are no longer the 'hidden gem' we are often called, so we should
stop acting it."
The panel explored topics including industrial growth, the
anticipated flourish east of Troost, the future of large-scale retail centers
and the need for new class-A office space to stay competitive against other
markets.
…