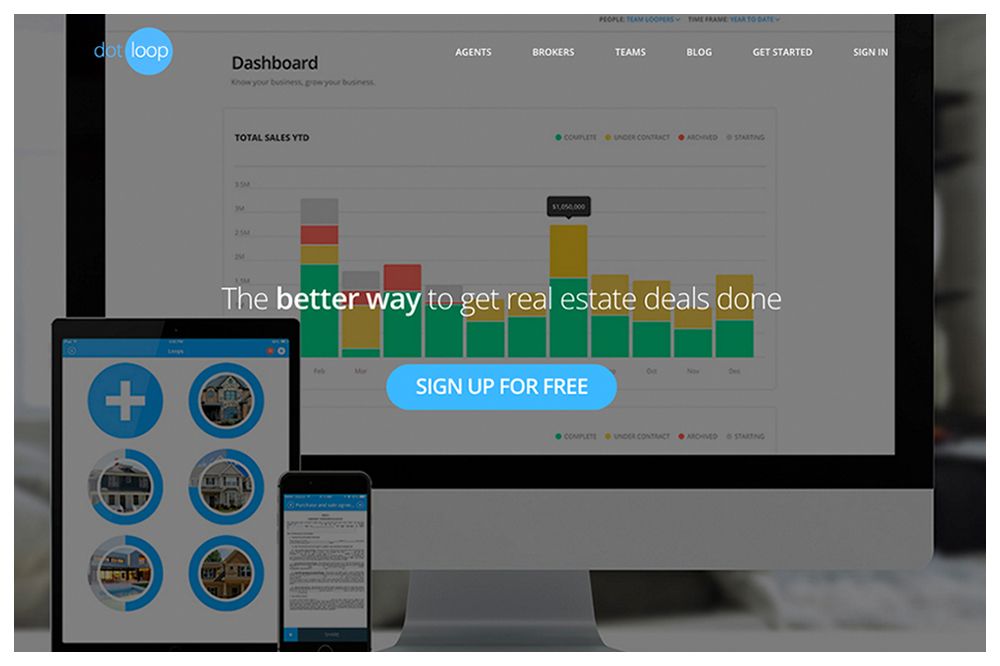 Attention dotloop users: KCRAR and Heartland MLS were notified recently by dotloop that they would be ending their national "Freemium" service and therefore want you to be aware of the upcoming subscription changes. Effective September 1, 2017, the "Freemium" product offering will be discontinued. There will be no pricing changes for brokerage firms who currently subscribe to dotloop's "Business+ Dashboard" product, and agents in those brokerage firms will continue to receive unlimited transactions in dotloop and use of the premium features without any change.
Beginning on the proposed effective date, the "freemium" dotloop product will be limited to 10 loops at no cost per agent user , and current accounts will be reset to 10 available free loops (your first loop created after September 1st will count as the first of your available 10). During and after use of the initial 10 free loops, agents will retain access to all of their loops regardless of whether they continue as a paying dotloop subscriber.
Want access to unlimited loops? KCRAR and Heartland MLS have negotiated a 50 percent discount for members who choose to upgrade to dotloop Premium–complete with unlimited loops. This discounted subscription is $14.99 per month for the first year and is available to members who upgrade before September 1, 2017 by using the offer code "50%OFFMTHLY". To upgrade, log in to dotloop and click "Upgrade Now" on your agent homepage.
To learn more about dotloop's "Business+ Dashboard" product for brokerage firms, click here.
Please note, KCRAR-Heartland MLS continues to offer no-cost options for members with FormsRUS and zipForms To learn more, click here.