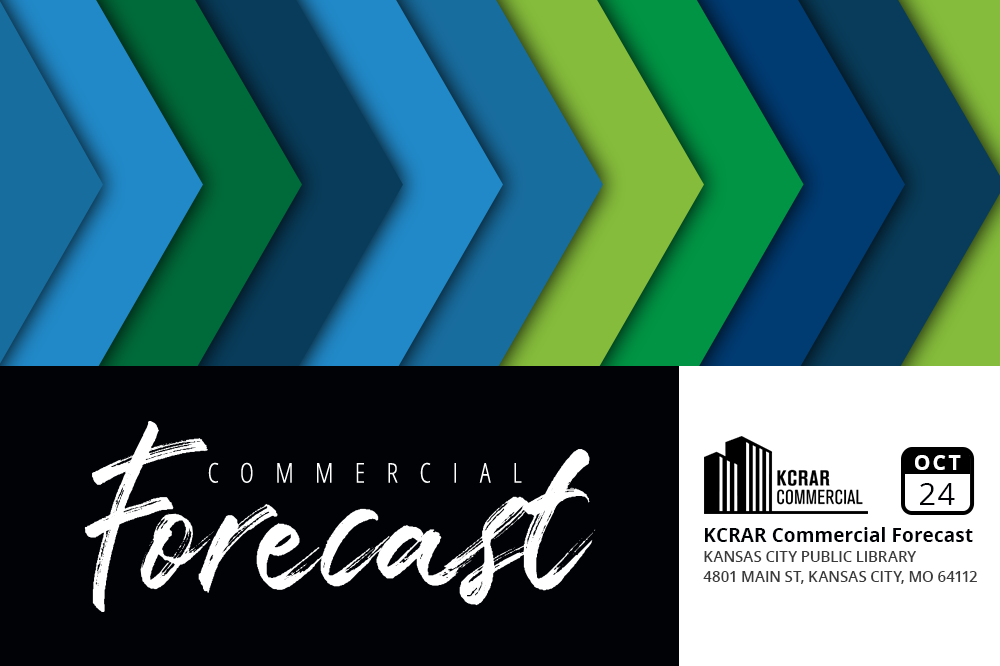 KCRAR Commercial will be hosting its annual Forecast event
on Oct. 24 at the Kansas City Public Library Plaza Branch. Christine Cooper,
Ph.D., Regional Economist at CoStar Group will be the keynote speaker, and Tim
Cowden, President and CEO of Kansas City Area Development Council will serve as
moderator for a local panel of commercial industry leaders in Kansas City.
In her work at CoStar Group, Cooper provides insights and
analysis of national and regional macroeconomic conditions and leads a team of
more than a dozen commercial real estate market analysts.
"The Annual Commercial Forecast is our signature event of
the year that everyone looks forward to," KCRAR Commercial President Joe Oliaro
said. "It's a great opportunity to get the information you need to prepare
yourself and your clients for 2019 and a great chance to network with your colleagues.
In addition to a fantastic keynote economist from CoStar, our panel this year
will include a regional hospitality expert to address the uptick in hotel
activity. It is a must-see event every year."
The event will take place from 3:30-5:30 p.m. with a
reception to follow. Registration
is currently open.