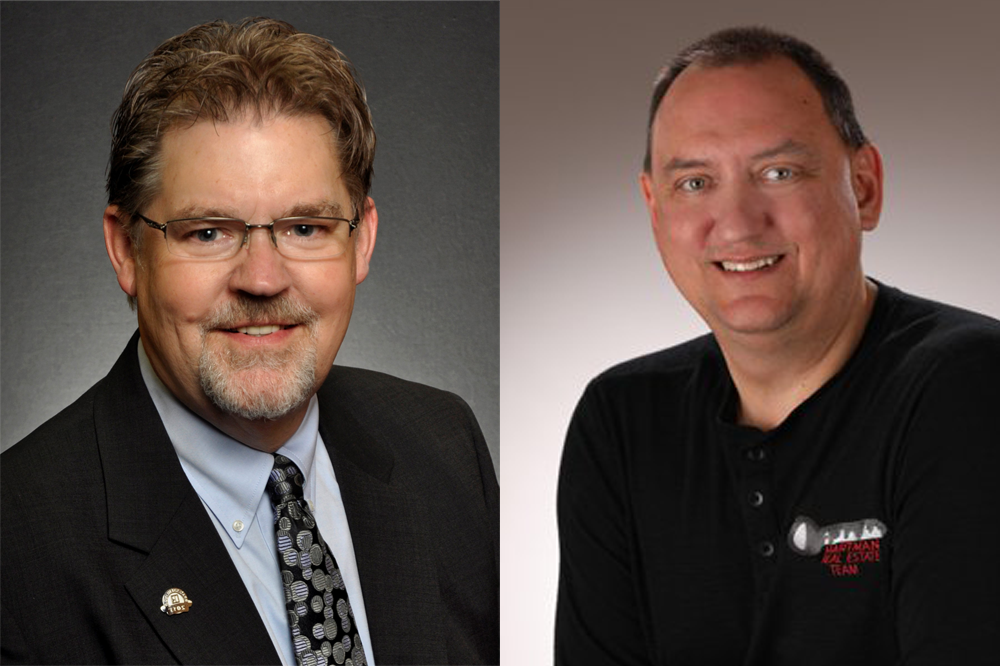 KCRAR President Michael Pierce announced at the KCRAR annual meeting this week the election of Chris Collins and Daniel Hartman to the KCRAR Board of Directors. They will both serve three-year terms beginning January 2023.
Chris Collins, Keller Williams Key Partners, was elected as KCRAR At-Large Director by the general membership across the Kansas City region. His goals and objectives include education, appropriate use of advanced technology and safeguarding public interest. Collins also served as KCRAR president in 2009.
"We must remain vigilant to defend our businesses and to educate the general public about what we do, how we do it and why we do it," Collins said. "We must act decisively and be diligent in placing our clients' needs first."
Daniel Hartman, Show-Me Real Estate, was elected as KCRAR Northland Region Director by members in KCRAR Missouri counties North of the Missouri River. His goals and objectives include diversity and inclusion, member involvement and supporting leadership.
"We have strong business minded individuals that add so much value to our association and as a Director I want to be a shining light and support our leadership at every level," Hartman said.