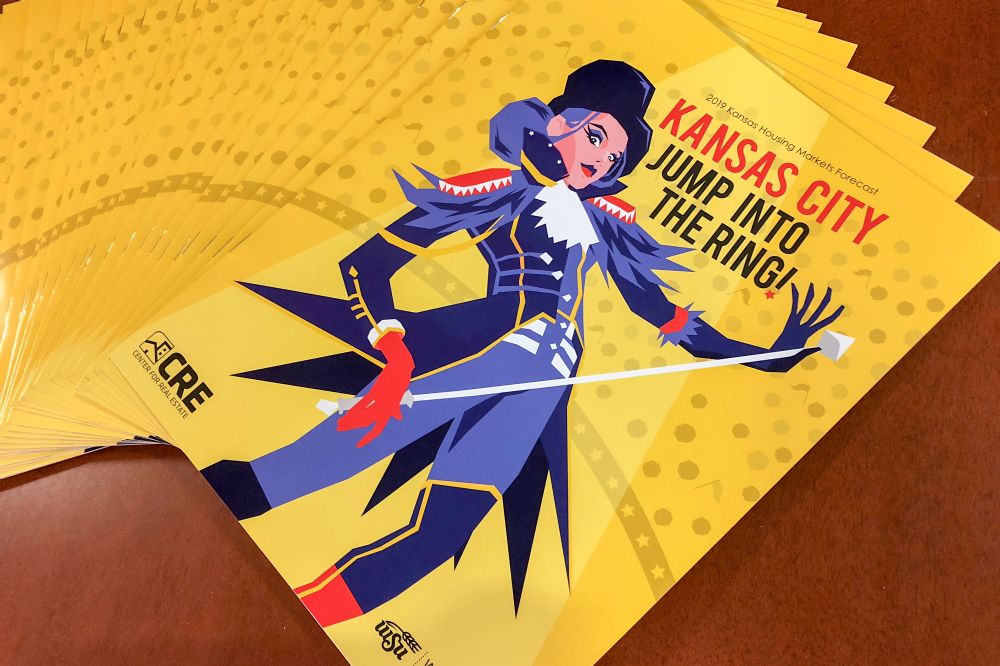 The Annual Wichita State Housing Reports have been published
by the WSU Center for Housing and are available at the KCRAR Leawood office. A
forecast of the 2019 market, this year's "Jump
Into the Ring" report analyzes home construction, sales and prices
in the Kansas City Area.
In order to help provide insights and information to the
Kansas City area, 30 KCRAR members attended a roundtable with Stanley
Longhoffer, who creates this report each year. Longhoffer said that after
"crunching the numbers" for months, this roundtable session is integral to the
creation of the report.
"We couldn't do the Kansas City housing forecast if it were
not for the partnership with KCRAR," Longhoffer said. "In addition to using the
official MLS statistics from the Heartland MLS, the Kansas City Real Estate Roundtable
really is the 'secret sauce' that brings everything together to give REALTOR® members
the most accurate and relevant analysis possible on the Kansas City market."
Members interested in copies of the report may stop by the
KCRAR office to pick some up.