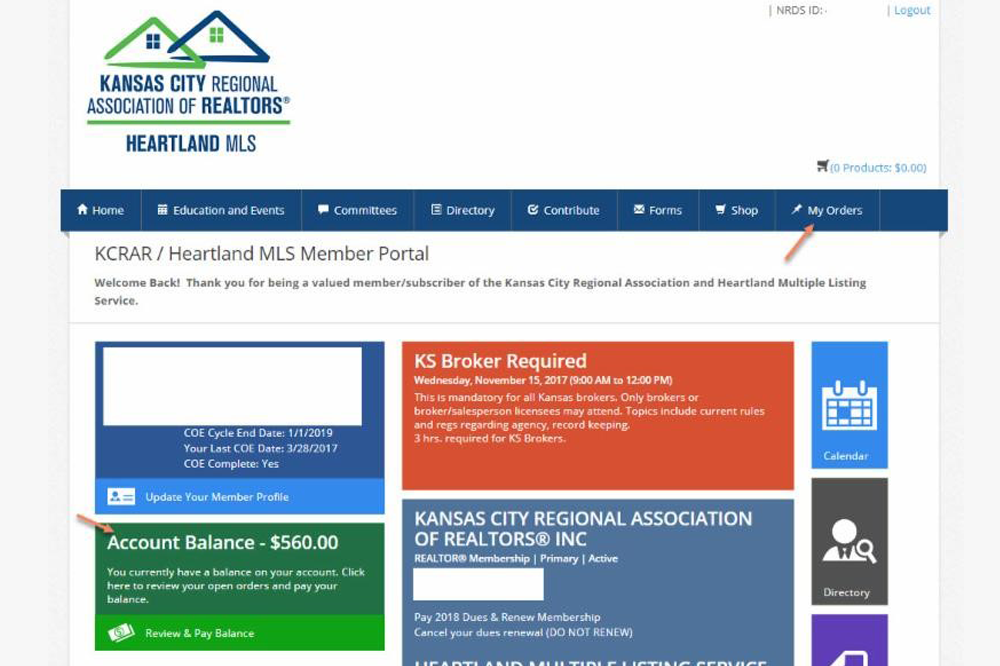 As we begin to wrap up 2018
business and prepare for a new year, it's once again time for annual membership
renewals for KCRAR members, and KCRAR thanks every member for their membership
and looks forward to providing valuable services and resources again in 2019.
KCRAR Annual Dues notices will soon be sent via email, but they are already
available to view and pay in the member portal.
To see your invoice in the member
portal, first log in.
Once you've logged in,
there will be a green "Account Balance" module on the lower left of the page
showing your current amount due. Click on "Review and Pay Balance"
and you will be led to your orders page.
Under your unpaid orders, you
should see a balance for your 2019 KCRAR Annual Dues. Click "Pay
Dues," and it will lead you to your order summary. Then click "Pay
Now" to complete your payment online. You may also click the
"Print" button to access the paper statement for review or to return
payment via check in the mail.
Payments
for your 2019 REALTOR® dues can be made by credit card online, in person
or by mailing a check payable to KCRAR. The deadline to remit dues is Dec. 14,
2018. A $25.00 late fee will be assessed for members with unpaid dues balances
after this date. If you have any
question about dues, please direct them to [email protected].
1. Portal Home Page
2. My Orders Pay Dues
3. Example of Dues Billing